RAW Results 2/10/14
Monday Night RAW Results
2/10/14
"The Rivalry Closes?  I Don't Think so!"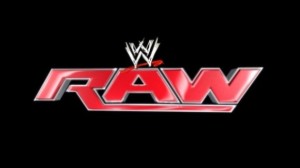 The Wyatt Family defeat The Rhodes Brothers & Rey Mysterio via Pin
Fandango defeats Santino Marella via Pin
Sheamus & Christian defeat The Real Americans via Pin
Alberto Del Rio defeats Dolph Ziggler via Pin
The Usos defeat Rybaxel via Pin
Mark Henry defeats Dean Ambrose via DQ
The Bella Twins & Cameron defeat Aksana, AJ Lee & Alicia Fox via Pin
John Cena defeats Randy Orton via Pin
RAW starts with a  6-man battle involving The Wyatt Family going up against their recent foes, The Rhodes Brothers and Rey Mysterio.  As we get in most 6-man tag matches, lots of action, lots of chaos and lots of interference.  Goldust continues to impress pulling of a hurricanrana and a flip from the apron onto the floor.  Rey goes for his 619 an unbenounced to him, Bray slipped into the ring and hits an AWESOME Sister Abigail.  Match over.
The Real Americans are pretty over.  I think it's mainly Antonio Cesaro who is because he was getting a major crowd reaction, especially in his forearm trade off with Sheamus who was getting heel heat.  The Cesaro Swing got the biggest reaction from the crowd which was actually pretty tame with only 10 revolutions.  As a Cesaro fan, I'm very happy to see this.  It's nice to have Sheamus back, but he bores me 9 out of 10 times.  This was actually a real great match with Sheamus getting the pin after a Brogue Kick, but it was a hard fought W.  The Tag Team matches are still dominating RAW and that's always good for wrestlers to get on TV.
Fandango takes out Santino in quick fashion.  WWE is trying to jam Emma down our throats and in my eyes, her gimmick sucks.  You only get one chance to make a first impression and this isn't good.  ADR  beats Dolph Ziggler with a super kick.  Poor Dolph, jobbing in under 3 minutes again!  Pretty nice Batista Bomb putting ADR through the table though.  The Usos victory was overshadowed by Billy Gunn's tummy pains and Road Dogg's commentary.  The highlight was definitely the suicide dive tag for the victory.  You could tell Mark Henry and Dean Ambrose haven't been in the ring much together as you could see Mark Henry clearly talking on numerous occasions.  Interference leads to a DQ ending.
Cena…Orton…the rivalry ENDS TONIGHT!  Yep, WWE also gave us "Once in a Lifetime" TWICE!  The only new thing about this match compared to the dozens that proceeded it was the date on which it happened.  Mat grappling, shoulder blocks, Cena calling for a "reverse then elbow" which was heard on TV because the crowd was sitting on their hands.  More headlocks on the mat.  Randy talks to the voices in his head.  Super Cena reverses a hold in an AA, but cannot complete.  You can't see me, 5 knuckle shuffle which misses everyone, 2 count.  I know I sound bitter here, but it's hard not to be.  I don't mind old feuds being rehashed every once in a while, but this has dragged on too long again.  Third rope, corner DDT from Orton.  That's a new one…Orton appears to be talking to himself more and more.  Trade off finishers, trade off kickouts.  Super Cena reverse again and Orton jobs clean AGAIN in a non-title match.  I'm pretty sure with all this talk about Orton not having a chance pretty much solidifies that he leaves Elimination Chamber as Champion.
I don't see how having Betty White on RAW draws ratings, but what do I know?  Tonight was a very lazy booking of RAW.  We see Cena/Orton for the umpteenth time.  Champ loses again and no title switch.  What was the point of this match???  The other matches were OK but nothing really stood out for quality.  Last week, Bryan/Orton saved the show.  This week the main event did the opposite.  D+