Andre Iguodala Feels His Game Is Unappreciated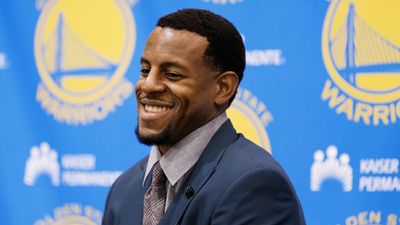 Golden State has lofty expectations this upcoming season after pushing San Antonio in the playoffs.
The Warriors got even better after acquiring Andre Iguodala over the summer. Many feel Iguodala will bring a lot to the Warriors, but Iguodala himself feels his game is unappreciated.
"I don't think I got enough credit for what I bring to certain teams, especially last year with the record that we had, breaking the franchise record for wins and how we kind of kept everything together and pulled off a great season," Iguodala said. "Just really continue to build with this team as well. Not just for one year but do it for multiple years, keep making runs at everyone's ultimate goal, which is a championship."
Iguodala shouldn't worry about how anybody else appreciates his game besides Golden State. Obviously they do, since they're paying him $48 million over the next four seasons.
Follow Mark Gunnels on Twitter @RealMarkGunnels
Facebook.com/FullScaleSports
Twitter: @FullScaleSport