Breakout!: Boston Celtics Edition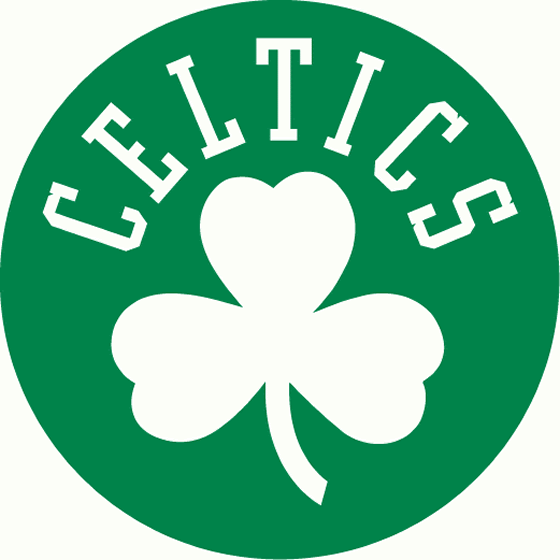 The Boston Celtics are in a state of flux, but that's no secret.
Paul Pierce, one of the best players in franchise history, is gone. Kevin Garnett, the emotional leader of this team, is gone. Jason Terry, the flamboyant sixth man, is gone. Rajon Rondo, a top-tier point guard in the NBA, is coming off of a slight ACL tear. Oh, and Doc Rivers has been replaced by a 36 year old with no NBA experience whatsoever.
With that said, the Celtics do have an abundance of young talent at the guard spot, and have enough depth (by default) to run a lot of different line-ups. With flexability comes the unknown — there's no telling what starting line-up the Celtics will put out this year. I can't predict the complete rotation, but I can tell you who's breaking out this year.
Breakout! Player: Jeff Green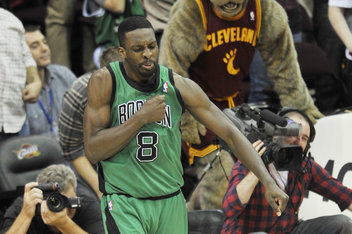 Much like the Hawks edition, I was torn between Green and a few other players — Rajon Rondo, MarShon Brooks, Jordan Crawford, and Avery Bradley to be specific. As I stated earier, there's no telling what the Celtics will do with their rotation. Rajon Rondo will be the starting point guard if healthy, and Avery Bradley will likely start at shooting guard. After that, things get confusing.
Jeff Green deserves to start at small forward, and he's good enough to do so. However, it may make more sense to start Gerald Wallace and bring Green off the bench as a JR Smith — a sixth man that essentially gets starter minutes. With Wallace's contract, it'd be hard to imagine a scenario where he wouldn't be getting his fair share of minutes if he's healthy.
Could Green start at power forward? It would be a nice move offensively, but I don't trust Jeff Green to guard power forwards with size — but hey, it isn't my call.
Jeff Green had very good campaign last season. After missing all of the 2011-12 season with heart surgery, Green averaged 12.8 points per game (ppg) on 46.7% shooting from the field last season. He only registered 17 starts (in 81 games), and averaged 27.8 minutes per game (mpg).
The postseason is where Green made his mark. With Rajon Rondo out, and Paul Pierce taking over ball-handling responsibilities, Green stepped up his production. He averaged 20.3 ppg, his post-season high, on 43.5% shooting from the field. He also grabbed 5.3 rebounds per game, which was up from his regular season average of 3.9, and did so in 43 mpg.
Jeff Green has the character, work ethic, and skills to become a star in the NBA, but his role is still in question. Regardless of his role, Green must become a better rebounder if he hopes to take the next step in his development.
Green is a very good defender, able to guard most shooting guards, small forwards, and some power forwards due to his athleticism and 6'9 frame. He is a solid shooter, and does a good job of attacking and finishing at the basket.
With new head coach Brad Stevens running the show, I expect to see Green as an effective cutter. Rajon Rondo is one of the league's best passers, so Green may become an even more effective scorer next season. If Green's jumper continues to improve (shot 38.5% from three last season), defenders will have to play up on him, opening up his driving game.
My Projection(s):
STARTER
17.1 ppg
5.8 rpg
2.4 apg
1.3 spg
1 bpg
47.4% FG
38.2% 3PT
81.4% FT
2.1 TOPG
34.2 mpg
SIXTH MAN
14.1 ppg
4.3 rpg
1.7 apg
1.1 spg
0.7 bpg
48.9% FG
39.1% 3PT
82.6% FT
1.4 TOPG
29.1 mpg
Staff Writer
Follow me on Twitter — @ESPN_Nekias