Martez Wilson: Claimed by Raiders; Thanks Saints For Memories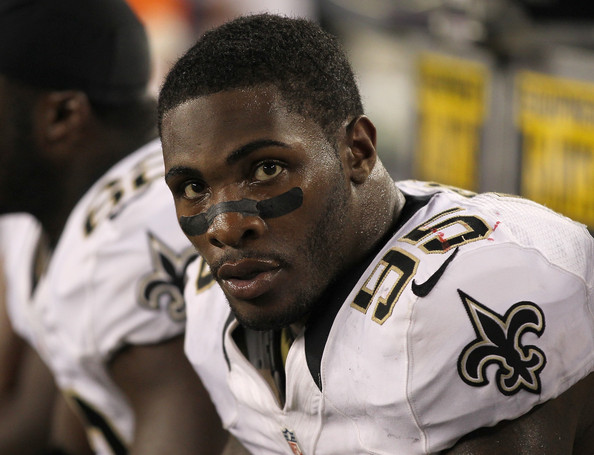 The Oakland Raiders got a big addition for their defense and special teams units, when they claimed linebacker Martez Wilson who was recently waived by the New Orleans Saints. The following statement is a written press release as Wilson thanks the city of New Orleans, their fans, and the Saints organization for the opportunities and memories, while sharing his excitement about playing for the Oakland Raiders.
LAS VEGAS, NV, October 23, 2013  – Former ILLINI, former New Orleans Saints and now current Oakland Raider linebacker Martez Wilson, takes a moment to remember the day he was drafted by the New Orleans Saints.  "It was a dream come true and I will always be thankful to the Saints organization for fulfilling that dream."
Unfortunately, the NFL is a business and Martez understands that.  The team needs to do what's best for their scheme and undeniably, Wilson did not fit the Saints' defensive scheme.  Wilson stated, "Unfortunately it's the business side of football, and as a player you don't like it, but you understand it."
 Wilson will always cherish the friendships he has made on the New Orleans Saints but just as important, he will never forget the Saints' fans.  "The WhoDat Nation welcomed me with open arms.  They supported me and even now, still wish me the best in my future. One word to describe these fans is CLASS.  I will forever be grateful to them and the city of New Orleans for their hospitality."
 But now Martez has a new path that takes him out West.  He trades in his Black and Gold for the Raiders' Silver and Black.  "This is the beginning of a new journey for me.  It's a new beginning.  I am thankful for my lessons learned and will only live in the present and look to the future. I intend to continue to work hard. Words can't convey how excited and grateful I am for the opportunity to play for the Raiders.  The only way to show my gratitude is to show it on the field, and I can't wait! "
 The former third round pick out of Illinois is widely known for his athletic ability and versatility. The Raiders put a claim in for a guy that was certainly wanted and needed, and now the move gives Wilson a new opportunity to shine, in his young career. Wilson announced he will wear #52 for the silver and black.
Follow Mike Pendleton on Twitter @MP2310
Facebook.com/FullScaleSports Twitter:@FullScaleSport
Photo credit: (Source: Jim Rogash/Getty Images )