USA coach Klinsman questions Fifa World Cup seeding.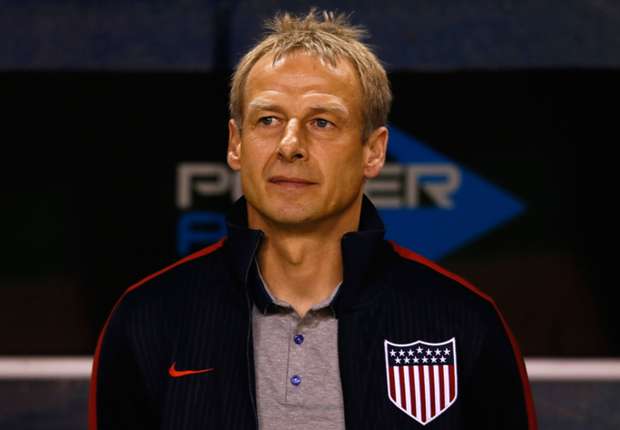 The former Germany and Bayern Munich boss has taken issue with the way Fifa has elected to decide the top pot for December's draw
USA coach Jurgen Klinsmann has heavily criticised the change in how World Cup seedings are decided ahead of December's draw.
In previous years, how well nations had done in past tournaments played a major part in who were ranked first, but October's Fifa Ranking is being used for Brazil's hosting next summer.
Klinsmann, who coached Germany to the World Cup semi-finals in 2006, thinks that the new process will leave a number of unbalanced groups and questioned the decision to change a working system.
"Looking at Pot 1 and the seeding of the World Cup, it kind of makes you think a little bit, if this is the right way to do it," the German trainer told USSoccer.com on Tuesday.
"You have to find a way hopefully to make everybody happy. It's not going to happen, nobody will be happy with everything.
"But, when you have a Pot 1, you expect countries in there that really proved it in World Cups, in the history of the World Cup. Now you see teams that haven't really done that much in previous World Cups and you wonder: 'Why is it that way now?'
"The consequence is that you will have a couple of groups getting drawn on December 6 in Brazil that are groups of death that will be killer groups; there's not even one easy team or whatever. Then you will find maybe two or three groups that are much easier, at least on paper.
"It's unbalanced now with that seeding procedure and it will raise a lot of questions, a lot of discussion and debate once the groups are finalised. It is what it is, but I'm not very happy with it."
The teams that are certain to be seeded for the draw are hosts Brazil, reigning champions Spain, Germany, Argentina, Colombia, Belgium and Switzerland.
Uruguay will also seal a seed if they can defeat Jordan in a two-leg intercontinental play-off. If not, then Netherlands will snatch the final Pot 1 spot.
USA were ranked 13th in the world following a successful Concacaf qualifying campaign.
Photo courtesy of: USSoccer.com