Mike D'Antoni Says Kobe Did Everything Good In Practice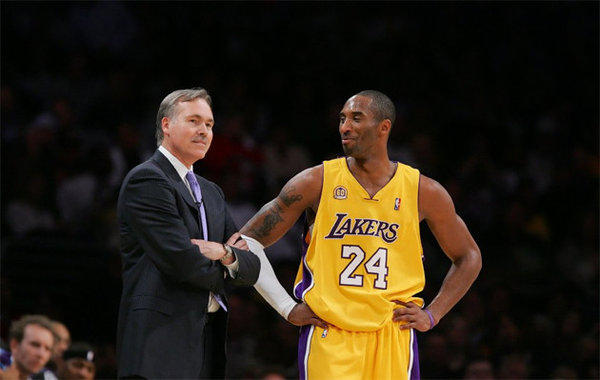 There's still no timetable on Kobe Bryant's return, but the 17-year veteran is inching closer.
What did @kobebryant do today, D'Antoni? "Everything … he looked good."

— Mike Trudell (@LakersReporter) December 3, 2013
The Lakers are playing pretty good basketball without Kobe for the time being. An addition of a Kobe Bryant could potentially put them over the top.
For now, it's just a wait and see.
Follow Mark Gunnels @MarkAGunnels
Facebook.com/FullScaleSports
Twitter: @FullScaleSport