NFL Fantasy Football Playoffs RD1 - Ride or Pine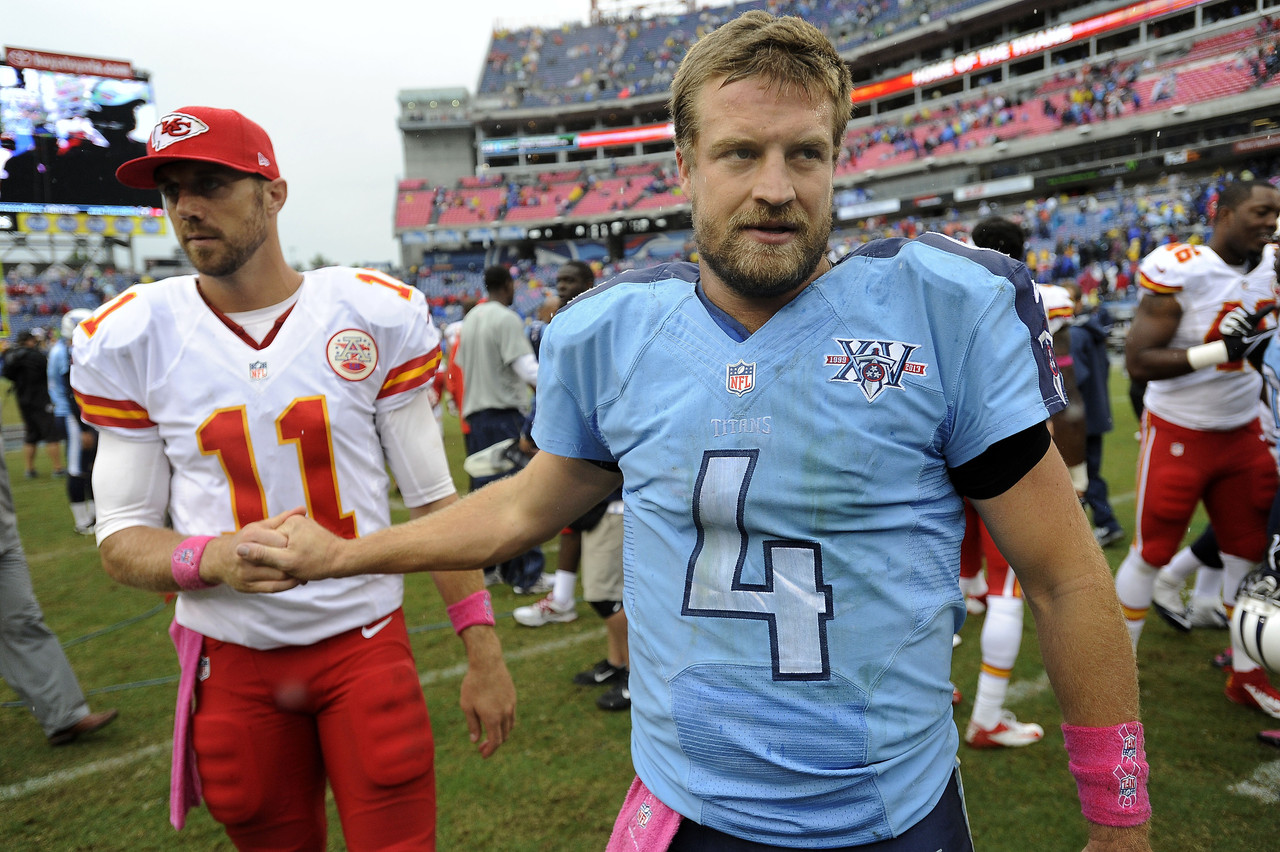 The Standard Intro
Week 14 of the NFL is set to kick off in less than 48 hours and in most leagues that means it's playoff time.  The only thing missing is yet another fantasy advice column.  Be that as it may, I'll cover at least 5 guys who I think you should ride with and 5 who should be collecting blisters on the pine.  I'm not perfect, I'll surely have bad advice at times, but over 14 years of playing this game I've learned some things that will benefit you all along your path to the title.  So hang with me and send me your thoughts, I am always happy to lend an ear.  Important to note, this isn't a ranking of players.   This is strictly who I am high or low on for the week in play.

Full Disclosure for Week 13

Week 12′s Biggest Ride -  CJ Spiller

Week 12′s Biggest Pine- Eddie Lacy

Week 12′s Biggest Whiff -  Nate Burleson

Ride em'
Alex Smith AND Ryan Fitzpatrick, KC/TEN QB - Hear me out Aaron Rodgers owners.  Your guy probably isn't playing this week and he may not be back at all this season.  Chances are the really good backups are gone, but these two guys can potentially spot start for you this week and keep you afloat.  Both have great match ups and both have been pretty consistent of late.  If I had to choose one, I'd go Fitzpatrick just because I expect them to be down.
Nick Foles, PHI QB - The guy is on fire.  I doubted him after that Oakland break out game, but he has the Eagles playing very well.  He gets a Lions secondary that is far easier to move the ball on then its front, so I would expect Chip to have his offense going air on Sunday.
Matt Forte, CHI RB - He's not always a WOW guy, but he's always consistent.  Sean Lee coming back for Dallas helps their woes, but he can't do it alone.  They will still give up a ton of yards on the ground.
Eddie Lacy, GB RB - Do you have a soft spot for bounce back games?  I do.
Michael Floyd,  ARI WR - Larry Fitzgerald is still the big name of the wide out group in Arizona, but Floyd is slowly grabbing hold of the #1 target.  You can't but help to be impressed by his last 3 weeks and this week he gets another cushy match up.
Kendall Wright, TEN WR - Remember what Edelman did to the Broncos a few weeks ago?  Wright plays the same style for Tennessee, but he is also their leading receiver.  It's like an all you can eat buffet.

Jared Cook, STL TE - Fun fact - Arizona allows the most fantasy points to opposing TE's in the NFL, Cook has the second highest yard total against them back in week 1.
Patriots D/ST - The Patriots eat pieces of **** like Hanie for breakfast.  Thanks Adam Sandler for an always timely quote.
Pine em'
Andrew Luck, IND QB - He's struggling.  I don't know if it's the loss of Reggie Wayne or just the sophomore slump, but he doesn't look as poised as we have seen him.  The Bengals defense doesn't help his matters either.
Russell Wilson, SEA QB - That was a brilliant performance against the Saints on MNF, but the 49ers defense is a different kind of beast.  No QB has thrown more than 1 TD since week 7.
Rashad Jennings, OAK RB - It really isn't specified if he has surpassed McFadden for the starting role, but whether it is clarified or not, you want to stay away this week.  While the Jets are joke on offense, their run defense is as real as it gets.
LeSean McCoy, PHI RB - I'm not actually suggesting you bench him, but if you're expecting him to win you this first round match up, you are probably going to be sorely disappointed.   The Lions rank 4th best against RB's and it's been even better of late.
Broncos, DEN WR - It's hard to decipher which will be hurt the most by the Titans #1 defense against opposing WR's, but one thing is for sure, they all won't go off.  A balance is probably going to be what wins the Broncos the game and what loses fantasy players theirs.
Marques Colston, NO WR - He's had 2 good weeks in the last 8 and 1 of those wasn't even that great.  It's hard to bench him unless you have a sure thing, but at this point Colston isn't even that.
(Photo Credit: NFL Rush)
Send your fantasy football questions to [email protected] or tweet them for Thursday Mailbags.
Follow Joshua Perry on Twitter @JoshuaPerry84
Facebook.com/FullScaleSports Twitter:@FullScaleSport