James Franklin Leaves Vanderbilt for Happy Valley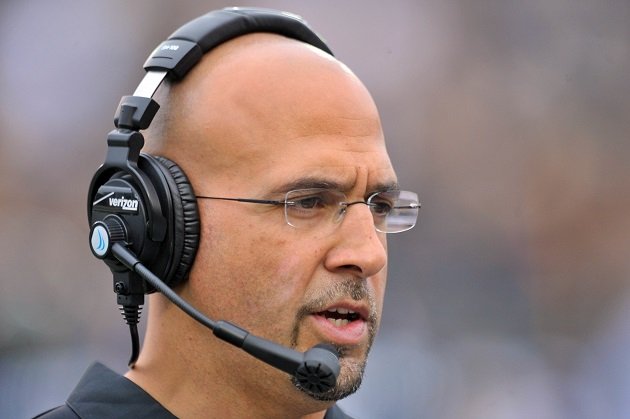 Vanderbilt Head Coach James Franklin cashed in on bringing Vanderbilt into the world of competitiveness. And for that he gets the tough task of bringing Penn State back to prominence a job that Bill O'Brien was on his way to accomplishing before deciding that the Houston Texans of the NFL was an opportunity to good to pass up. Franklin had taken over the Commodores in 2011 after Robbie Caldwell's resignation.
Franklin managed to accomplish in three years at Vanderbilt what many others were seemingly unable to do, and that was leading the squad to three consecutive bowl games, before Franklin they never had back to back seasons with bowl appearances not even with Earl Bennett and Jay Cutler.
Most of all in those three bowl games they had a 2-1 record, they managed to have a winning record. Now I will say that he may have fully recruited his own talent but he has a winning culture that was completely non-existent before his hire in 2011. Bill O'Brien leaves James Franklin with enough to work with to be competitive in the Big Ten next season at least. O'Brien had a 12-9 record as Penn State HC after Joe Paterno's exit. He was Coach of the Year in 2012 for a remarkable 8-4 campaign with the circumstances they were under.
Whether or not the NCAA had the right to sanction the program is a debate that is unfit for this topic but James Franklin will have to weather the storm for two more years before having the team bowl-eligible. He'll at least have Elite true sophomore Christian Hackenberg under center for the next two years. And he's an offensive coach, I'm curious to see what the offense becomes.
Final Verdict:
Bill O'Brien did what many coaches would've done, after all the Texans aren't as bad as they showed this season, he's seemingly taking the same job Andy Reid took last season in Kansas City. But in all that, they land a coach in James Franklin that has that certain fight and competitiveness that Saban, Meyer, Spurrier, and the other top coaches have. In fact I feel Texas should've hired him instead of Charlie Strong. Happy Valley will be loud and crazy like they always are, and come 2016 the Nittany Lions will return to the Top 25 where they belong, until then James Franklin will make the best of the limited resources he has.
At the ripe age of 41, this may not be the last promotion in the world of coaching he'll recieve. There was interest from NFL  teams but he may have saw that he was either not ready to coach on the professional level or just saw Penn State as a job that has a certain aura about it like it was when Paterno was there.
He's only the sixteenth coach in the school's history and the 4th coach since 1950 (Engle, Paterno, O'Brien and Franklin). He will need to be able to recruit the Northeast well in order to beat out surging Boston College and ACC newcomer Syracuse, but more importantly he needs to succeed in Ohio and Virginia along with the homestate of Pennsylvania, if he can regain the pipeline Penn State had in the days of Paterno there isn't any way they can lose because Franklin is a good enough coach to succeed at Happy Valley.
It's unclear how much the Big Ten will improve over the next few years because Urban Meyer has a label, Michigan and Nebraska have to sort of rebuild in a way, and Farentz' Iowa teams may never be great. Penn State may only have to compete against Michigan State and Ohio St. in the midwest for the time being.
(Photo Courtesy: USA Today Sports)
You can follow me @DaDonsVerdict