Rams tell Tre Mason he's competing for starting job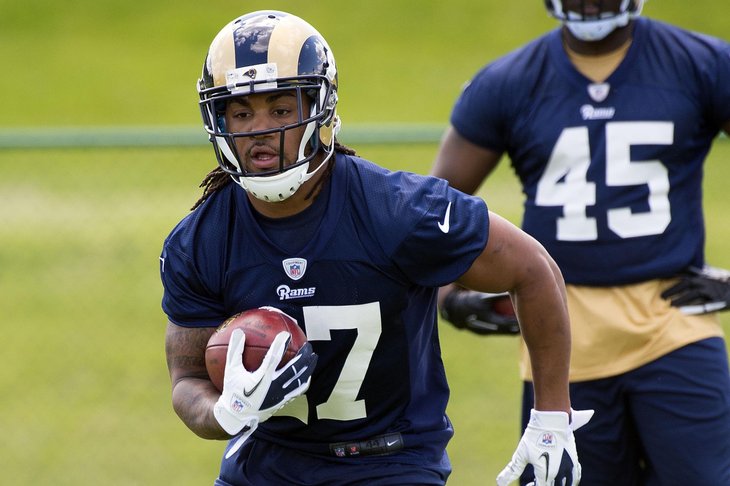 While the St. Louis Rams passed up on Johnny Manziel and announced they're sticking with Sam Bradford at quarterback, the team has begun a different battle on offense. While Zac Stacy came on strong late last season, the Rams drafted running back Tre Mason out of Auburn in the third-round of the 2014 Draft, and with his arrival the team has begun a competition.
According to Ryan Van Bibber of SB Nation, Mason said that the Rams coaching staff said he'd be competing for a starting job.
Tre Mason says Rams coaches told him that he'll compete for the starting job

— ryan van bibber (@justRVB) May 29, 2014
The team did waive Daryl Richardson to make room on the depth chart for Mason, and while Stacy rushed for 973 yards and 7 touchdowns last season, Mason brings an extra dimension to the running attack. Teams reportedly were scared off by a wrist injury, which Mason himself played down, and now, with a little extra motivation, things could get interesting at the Rams running back position.
Follow Mike Pendleton on Twitter @MP2310
Facebook.com/FullScaleSports Twitter:@FullScaleSport
Photo credit: (Scott Rovak/USA Today Sports)