RAW/Smackdown Results - WWE News & Rumors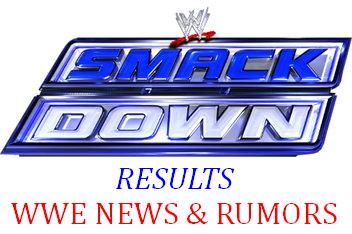 Monday Night RAW Results
5/25/14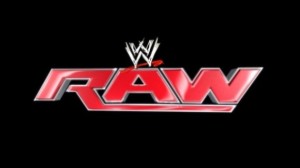 Cesaro defeats RVD via Pin
Eva Marie defeats Summer Rae via Pin
El Torito defeats Drew McIntyre  via Pin
Rusev defeats Zack Ryder via Pin
Randy Orton & Batista defeat The Brotherhood via Pin
Randy Orton & Batista defeat Goldust via Pin
Bo Dallas defeats Sin Cara via Pin
Emma defeats Alicia Fox via Pin
Adam Rose defeats Davy Crockett via Pin
Sheamus defeats Alberto Del Rio via Pin
This week's RAW had more matches than I have ever seen on one episode, 10!  The best match was probably the first between Ceasro and Rob Van Dam.  There really isn't much to say about the rest and that's a shame considering this was the go home show to a PPV.
Eva Marie honestly did not suck as much as she normally does.  She actually "sold" Summer Rae's move much better than she ever did before.  Another Rusev squash and another Drew McIntyre job, this time to a 3 foot competitor in a bull suit with horns.  I am NOT a Bo-liever.  This kid has talent and is a spitting image of his brother, Bray Wyatt.  This persona will not work in the WWE and his finisher, formally used by the HOF'er Trish Stratus, is not going to "beat" anyone in the upper, middle card.
I like the Alicia Fox stuff right now.  She attractive, she's a decent wrestler, she's athletic and she has the boss behind her.  Give her the ball.  Interesting to see where WWE goes with The Shield and Evolution.  Batista will be gone for a break soon and HHH isn't a full-time talent.  Do they go over and end this feud or go under and break-up, for now?  My guess is a new member is revealed on Monday.  This was a D+ show on what should've been a B going into the PPV.
Friday Night Smackdown Results
5/30/14
Cesaro defeats Kofi Kingston via Pin
Paige defeats Tamina Snuka via Submission
Bo Dallas defeats Xavier Woods via Pin
El Torito defeats Jinder Mahal via Pin
Sheamus defeats Wade Barrett via Pin
Big E. defeats Titus O'Neil via Pin
Adam Rose defeats Jack Swagger via Pin
Bray Wyatt defeats Jimmy Uso in a Last Man Standing Match
- If it seems like the Daniel Bryan Title Stripping drama is dragging on right now, that's because it is.  WWE is trying to delay until they find out the exact time table for Daniel's ring return.  If we are talking weeks, he keeps the strap(s).  If we are talking months, they will proceed with stripping him.  My personal thoughts on this….how about Daniel hands over ONE of his titles to Stephanie for the time being and agrees to have a match once he returns to either get it back or lose the beslt(s) all together???
- Payback should be a "blow off" PPV for most feuds that are on going. Summerslam is less than 3 months away and we should see the start of those feuds very soon.  Everything still hinges on Daniel Bryan's status, but don't be surprised if he eventually starts feuding with Bray Wyatt again.  Monday SHOULD be a night we see many things start to happen as that push begins towards WWE's 2nd biggest PPV.  I really see Evolution adding a new member soon.  My perfect fit is Dolph Ziggler, but is he WWE's first choice?