Report: Chicago Cubs broadcasts to move to WBBM Radio 780 in 2015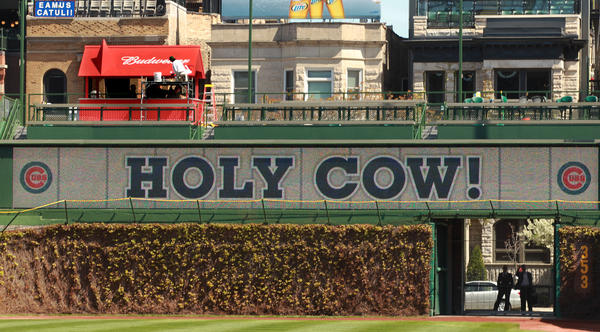 The Chicago Cubs will have a new home for their radio broadcasts in 2015. According to this report from Ed Sherman of the Chicago Tribune, in a buried piece on hockey ratings, the Cubs are closing in on a deal with WBBM 780AM to be the team's new home for their radio broadcasts. The link by the way, is a paid link, so in case you can't access it, here's what Sherman had to say:
As reported here previously, the Cubs soon will announce their new radio deal with WBBM-AM 780, beginning with the 2015 season. The two sides reportedly are ironing out final details, and WGN is not expected to match WBBM's offer.
The Cubs have had their games on WGN Radio for the last 57 consecutive seasons, but they date back to broadcasting games as early as 1924. BleedCubbieBlue.com reports that the deal will still likely keep Pat Hughes and Ron Coomer as the voices of Chicago Cubs baseball, as the WGN Radio broadcasts "doesn't carry the emotional connection that WGN-TV carries".
While nothing is official as of yet, the deal is expected to be announced soon. Speculation would have it, that WGN Radio, which also holds Blackhawks games on WGN 720 and 87.7FM The Game, would be moving into simulcasting Hawks games on both stations, or simply moving the Hawks to 720 (pure speculation).
It ends a long run for the Chicago Cubs and WGN Radio, but WGN will survive, and so will Chicago Cubs radio, no matter how poor the team is playing.
Follow Mike Pendleton on Twitter @MP2310
Facebook.com/FullScaleSports Twitter:@FullScaleSport
Photo credit: (Phil Velasquez/Chicago Tribune)