Donald Sterling: "I'm ready to move on"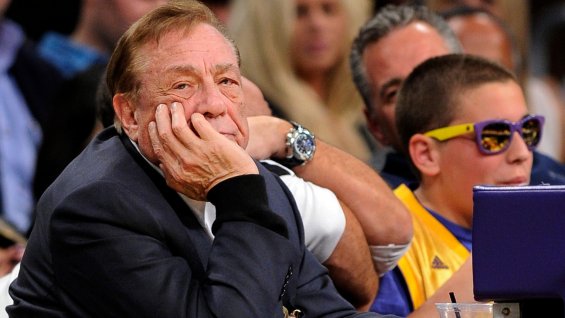 Another day, another story on the Donald Sterling controversy. But is the controversy finally over? After the Clippers were sold to Steve Ballmer last week, Sterling planned to sue the NBA for $1 billion, and then was hit with a lawsuit from a former girlfriend and employee. Well now it may all be coming to an end for Sterling, as Arash Markazi reported early Wednesday morning, Donald Sterling is ready to move on.
Donald Sterling told @FredNBCLA tonight that he's ready to "move on" and that "everything is the way it should be."

— Arash Markazi (@ArashMarkazi) June 4, 2014
Sterling to @FredNBCLA: "It may have worked out differently but it's good. It's all good. I'm OK. Is the NBA, OK? I'm not sure about that."

— Arash Markazi (@ArashMarkazi) June 4, 2014
So it seems as if the controversy is coming to an end. Donald Sterling is banned for life by the NBA, the Clippers have Steve Ballmer as their new owner, and the Sterling Family Trust made a $2 billion sale. It's easy to point out that Sterling will always have a grudge against the NBA and could continue to go after the league somehow, but for now, he's backing down.
He says he's okay, but we'll see how long this lasts.
Follow Mike Pendleton on Twitter @MP2310
Facebook.com/FullScaleSports Twitter:@FullScaleSport
Photo credit: (Associated Press Photo)