RAW/Smackdown Results - WWE News & Rumors
Monday Night RAW Results
7/7/14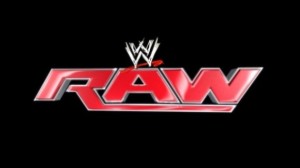 Luke Harper & Erick Rowan defeat The Usos via Pin
Nikki Bella & Alicia Fox wrestle to a No Contest
Rusev defeats RVD via Submission
Randy Orton defeats Dean Ambrose via Pin
Alberto Del Rio defeats Dolph Ziggler via Pin
Sheamus defeats Damien "Sandhart" via Pin
Chris Jericho defeats The Miz via Pin
AJ Lee & Paige defeat Funcadactyls via Pin
Cesaro defeats Kofi Kingston via Pin
Bo Dallas defeats El Torito via Pin
Seth Rollins and John Cena wrestle to a No Contest
More matches, less time has been the MO for WWE lately on RAW.  It's nice because it gets the guys and ladies on TV, equating to more money on their pockets, but for wrestling purists, you normally don't see long, great matches.  We actually had 2 exceptions to the rule on Monday Night with the opener of The Usos vs Rowan/Harper and Ambrose vs Orton.  Anytime you can get "This is AWE-SOME chants from the crowd to start the night, you have done something right.  I would rather see those matches as my Main Event, but it got the crowd hot.
Ambrose/Orton was a very solid bout.  These guys went nearly 20 minutes with Orton going over.  I wasn't a fan of seeing Ambrose go under clean in what should be a push for him in a feud with Rollins, but Orton is the bigger star.
The Funkadactyls are officially broke up now which had been brewing for week.  Rusev is showing he can do some wrestling as he went over RVD.  I have to admit, Bo Dallas makes me laugh.  He has taken this character and turned it into something entertaining.  Knocking over El Torito while doing his victory lap was perfect!
Overall, this week's episode was very entertaining.  There wasn't too much mic time.  We saw Bret Hart get interupted by Damien Sand-Hart which was entertaining.  I hope Sandow does not wind up like Charlie Haas did a few years ago when he did something similar with his Superstar imitations.  B- Show
Fridaay Night Smackdown Results
7/1/14
AJ Lee defeats Cameron via Pin
Adam Rose defeats Fandango via Count out
The Usos defeat Heath Slater & Titus O'Neil via Pin
Randy Orton defeats Chris Jericho via Pin
Summer Rae & Layla wrestle to a No Contest
Goldust defeats Curtis Axel via Pin
Bo Dallas defeats El Torito via Pin
Roman Reigns defeats Rusev via DQ
- Sting tweet the date 7/14/14 last week which has left many wondering what will happen this coming Monday.  It does not seem like Sting has agreed to return to the ring in any way, shape or form, but yet it appears that he, like the Ultimate Warrior last year, will be the focus of the new WWE2k15 video came.  This would be the first time ever Sting will appear in a WWE video game.  I'm sure he could show up on RAW next week, but don't get your hopes up.
- CM Punk's contract will expire on July 15th, 2014.  He will be free to work anywhere he chooses and will not have the 90 day no-compete clause that released wrestlers get.  I am not saying him going to another promotion is beneath him, but no one can pay him anywhere close to what WWE.  Also, why would you take a minor league deal somewhere when the Majors wants you back???
- A promotional poster for Wrestlemania 31 surfaced online this week depicting Brock Lesnar, Batista and The Rock.  This is very interesting considering The Rock has not agreed to appear as far as I know.  WWE wanted to Rock/Brock at Wrestlemania 30, but The Rock would not/did not commit to that either.  Posters are always subject to change, but keep in mind the SummerSlam promtional posters shows Lesnar and Cena which is believed to be the Main Event.
- Speaking of Summerslam….even with aforementioned Main Event, the co-Main event is still shaping up to be HHH vs Roman Reigns.  If HHH is not Reigns' opponent the next likely person would be Randy Orton.  WWE wants to slowly push Reigns up to a Main Event spot for next year's Wrestlemania.  Daniel Bryan is not in any plans currently as they await his decision on whether to have a second neck surgery.  Hopefully, Daniel will be back sooner rather than later.