Report: Nick Marshall cited for marijuana possession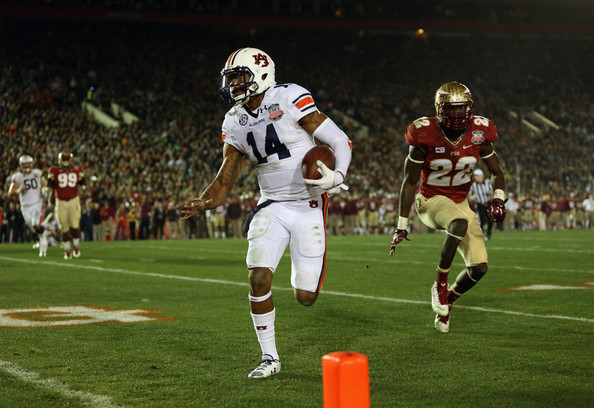 Auburn University quarterback Nick Marshall has been cited for 'marijuana possession of less than one ounce' according to Reynolds Police Chief Ronnie Holder. The news comes from a report from WSFA 12 in Georgia.
Marshall's vehicle was pulled over due to a possible tint violation, and the officer smelled marijuana on him, but was only able to find residue that equaled out to less than an ounce. Marshall was cited but not arrested from the violation. It's really poor timing on Marshall's end as he is scheduled to attend SEC Media Days which kick off on Monday.
Just hours before his arrest, Marshall posted this message to his Instagram account:
Marshall helped lead the Auburn Tigers to an SEC Championship and a National Championship title game, where they lost to Florida State.
Auburn has not yet released a statement in regards to the incident.
Follow Mike Pendleton on Twitter @MP2310
Facebook.com/FullScaleSports Twitter:@FullScaleSport
Photo credit: (Jeff Gross/Getty Images)