Report: Cavs Nearing Deal With Mike Miller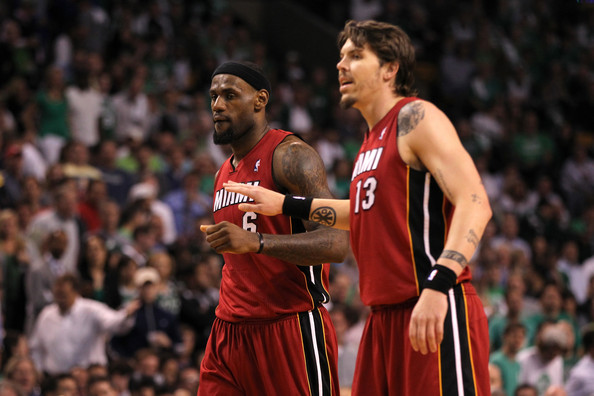 LeBron isn't wasting anytime recruiting talent to Cleveland. In his open letter, LeBron stated that this team isn't ready for a championship right away because of their youth.
So it makes sense that Cleveland is looking to add some veteran talent and more importantly, shooting.
Cavs target ex-Heat players, nearing deal with Mike Miller, @FOXSportsOH sources say: http://t.co/ag3DPNPfsZ

— Sam Amico (@SamAmicoFSO) July 12, 2014
It doesn't just stop there, Cleveland is also pursuing Ray Allen.
As for Ray Allen, he is contemplating retirement. But if he returns, it sounds as if it will be with LeBron and Cavs.

— Sam Amico (@SamAmicoFSO) July 12, 2014
Follow me on Twitter @MarkAGunnels