Kings cruise by Blackhawks, cut the Blackhawks series lead in half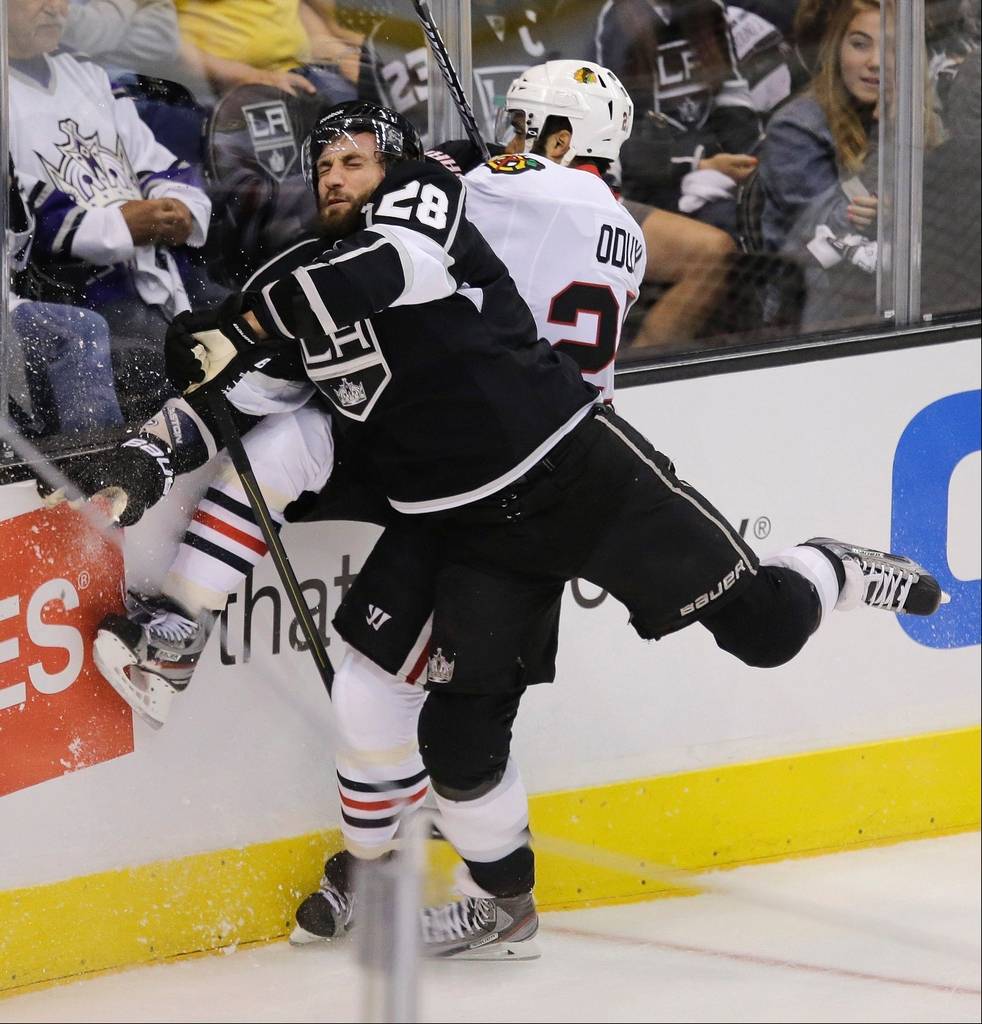 LOS ANGELES— The  Los Angeles Kings defeated the Chicago Blackhawks 3-1 to get themselves back into the series. The Blackhawks now lead the series 2-1 with Game 4 being played on Thursday in Los Angeles. The Kings have now won 15 straight home games dating back to the regular season and have won all 8 playoffs game at home.
The Kings strike first in the first period with a goal from Justin Williams. The Kings would add to their lead in the second period with a goal from Slava Voynov. The Blackhawks would answer back with a goal of their own from Bryan Bickell later in the period. The Kings would put the icing on the cake with a empty net goal from Dwight King. Voynov would also get an assist in the game and Jeff Carter would get 2 assists in the game.
Speaking of Jeff Carter, Duncan Keith nailed him in the face with his stick when Keith was reaching down to pick up his glove when Carter appeared to hit his gloves out of his hand. Keith would later try to apologize to Carter on the ice, but Carter was not having it and skated away.
Jonathan Quick made 19 saves on 20 shots while his counterpart Corey Crawford made 25 saves on 27 shots.