Kane's hat-trick helps Blackhawks move on to Stanley Cup Finals.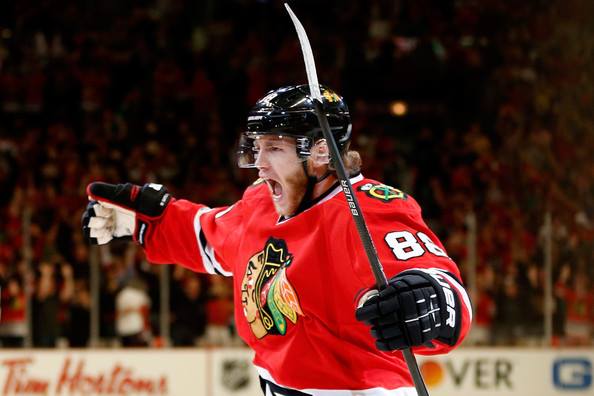 The Chicago Blackhawks have defeated the Los Angeles Kings 4-3 in double overtime to advance to the Stanley Cup Finals to face the Boston Bruins. This will be a matchup between 2 teams that have won the Stanley Cup recently. The Blackhawks have won it in 2010 while the Bruins have won it in 2011.
Duncan Keith returns to the lineup after being suspended for Game 4 for high-sticking Jeff Carter. Keith would score the first goal of the game in the first period. Patrick Kane would extend the Blackhawks lead to 2 with a goal later in the period. In the second period, Dwight King scored a shorthanded goal to cut the Blackhawks lead into 1. Anze Kopitar would tie the game in the third period at 2. Patrick Kane would then score his second goal of the night to give the Blackhawks a 3-2 lead. Just as people were getting ready for the Blackhawks to move to the Stanley Cup Finals, Mike Richards tipped the puck past Corey Crawford with 10 seconds left to tie the game at 3. There would be no scoring in the first overtime. Patrick Kane would send the Blackhawks to the Stanley Cup finals by scoring a goal in the second overtime to seal the win.
Corey Crawford made 33 saves out of 36 shots while his counterpart, Jonathan Quick made 31 saves out of 35 shots.
Game 1 will be in Chicago on Wednesday June 12 at 8pm ET.