Shawn Thornton Suspended 15 Games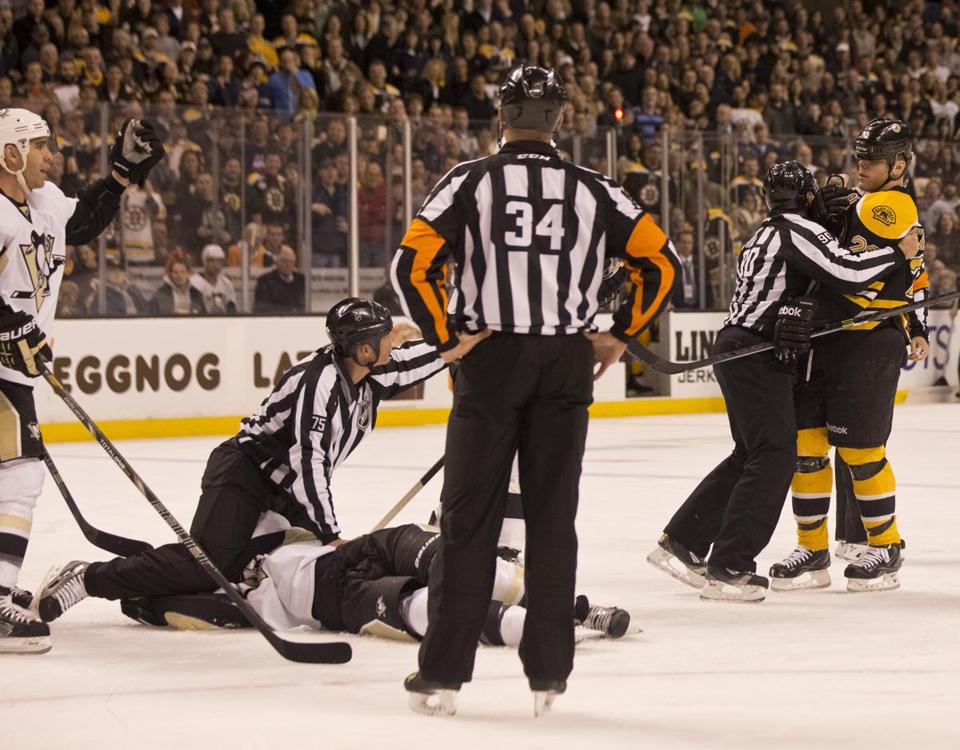 VANCOUVER — An ugly incident one week ago in the NHL has reached a resolution. According to reports, Boston Bruins forward Shawn Thornton has received a 15 game suspension for his punch on Pittsburgh Penguins defenseman Brooks Orpik.
In a game on December 7, Orpik delivered a hit on the Bruins' Loui Eriksson that resulted in his second concussion and needed to be taken off the ice on a stretcher. After the hit, Thornton skated over to Orpik and punched him while he laid on the ice.
The suspension is the fourth longest suspension for a Bruins player in franchise history.
The hit by Orpik on Eriksson did not result in a hearing with the NHL Player Safety Department, but the punch from Thornton did, and even though the meeting between Thornton and the NHL Player Safety Department, a suspension has been handed down.
The NHL all ready suspended the Penguins' James Neal for five games for kneeing Brad Marchand in the head during the same game, moments before the incident.
The following video shows the incident between Thornton and Orpik on December 7:
The Bruins are in action tonight in Vancouver against the Canucks, beginning at 10:00pm ET.
Follow Brandon Boles on Twitter: @BrandonBoles
Facebook.com/FullScaleSports
Twitter: @FullScaleSport
(Photo Credit: Matthew J. Lee/Globe Staff/File)