New Coach, New Players, & Co-host of 2015 All-Star Weekend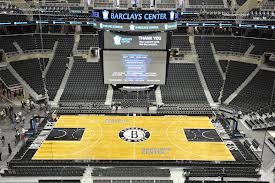 Just one year after re-branding and moving the franchise to Brooklyn, the Nets co-host the 2015 All-Star Weekend alongside the New York Knicks.
According to ABC, the NBA commissioner David Stern and his counterpart Adam Silver announced the official host of the 2015 All-Star Weekend on Wednesday. The All-Star Game will be held at Madison Square Garden, home to the New York Knicks, while other festivities and events will be held at the Barclay Center.
The exciting news surrounding the 2015 All-Star game is accompanied by changes in coaching staff and the introduction of many new players. On June 12, 2013, Jason Kidd was named head coach of the Brooklyn Nets. Kidd, a former Dallas Maverick and ten-time NBA All-Star himself, will be welcomed into Brooklyn alongside Kevin Garnett and Paul Pierce. The Nets gained superstars Garnett and Pierce through a trade with the Boston Celtics in mid-July.
(Photo Credit: Getty Images)
Follow Laura Peters on Twitter @laurapeters24