Dallas Cowboys Defense Puts on a Brilliant Display in Philadelphia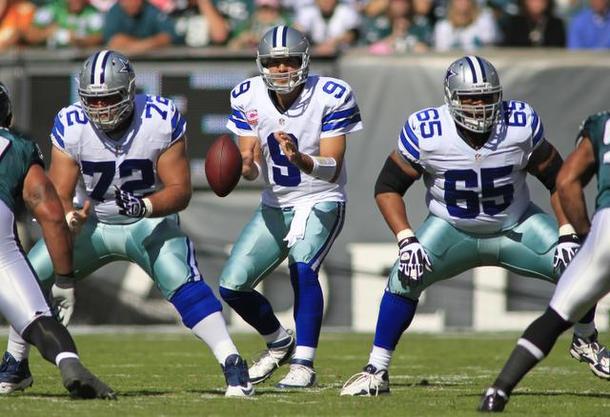 PHILADELPHIA,PA- Monte Kiffin's defense put on a show today it doesn't even matter that Matt Barkley (3rd string QB) came in and immediately threw an INT to Cowboys LB Sean Lee.
Other than that this was one of those ugly games that the NFL used to be known and relished for, today it left fantasy owners in disgust. Desean Jackson, Nick Foles, Tony Romo, Dez Bryant and Jason Witten were all big fantasy plays this week by the fantasy analysts. What did they do… absolutely nothing!
In terms of the game, the Cowboys had the edge from the get-go; after Foles left the game with what looks like a concussion (Head Injury), Matt Barkley the rookie out of USC proceeded to throw 3 INTs and one of the league's most explosive offenses was held to 3 points, a season low.
Tony Romo didn't play too much better, but he did get the W, the Cowboys got a rushing TD from Phillip Tanner on the goal line, and later in the 4th, rookie Terrance Williams caught a TD pass as one of his six catches on the day. Witten didn't play great but the Eagles keyed on him as the guy to stop and they limited him enough to not have an impact. WR Dez Bryant caught eight passes but no TDs in this game.
In the end, LB Sean Lee and the Cowboys progress to 4-3 and are in first in the NFC East, next week they play Stafford, Bush, Megatron, and the Lions next week. As for the Eagles they drop to 3-4 but get a second crack at the New York Giants, whom they defeated on October 6th.
The NFC East will be an interesting division to watch for the rest of the season, think of the NFC West the year the Seahawks were 8-8.
(Star-Telegram/Paul Moseley)