BREAKING: Chael Sonnen, Wanderlei Silva To Coach And Fight Against Each Other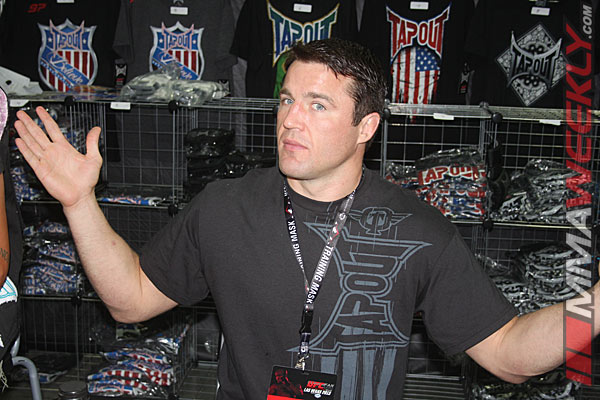 UFC President Dana White broke news on Fox Sports Live Monday night that Chael Sonnen and Wanderlei Silva, known for their heated rivalry in the UFC, will coach the upcoming season of The Ultimate Fighter: Brazil and will then finally fight against each other after the show.
The news, broken far earlier than anticipated, even surprised Sonnen, who asked White on Fox Sports Live about it. While the two were in talks about coaching the reality show, nothing was officially finalized.
Sonnen has earned a reputation calling out Silva repeatedly, and he originally looked to set up a fight between them as the co-main event at UFC 167 in November. Silva would not be medically cleared for the fight, however, and another delay in scheduling their fight occurred.
Since the fight being turned down, Sonnen continued to diss Silva, which led to their well-known confrontation at Mr. Olympia Expo in Las Vegas.
White also mentioned that Sonnen, a figure not appreciated in Silva's home country of Brazil, will be given extra security while coaching on The Ultimate Fighter: Brazil. No details have emerged yet on the format for the upcoming reality show, or as estimated time frame of when Sonnen and Silva will fight.
For UFC fans, excitement is buzzing on social media, as perhaps the hottest current rivalry in the sport will finally be settled in the octagon.
Follow Brandon Boles on Twitter: @BrandonBoles
Facebook.com/FullScaleSports
Twitter: @FullScaleSport
(Photo Credit: mmaweekly.com)