Leyland gone, Scherzer next?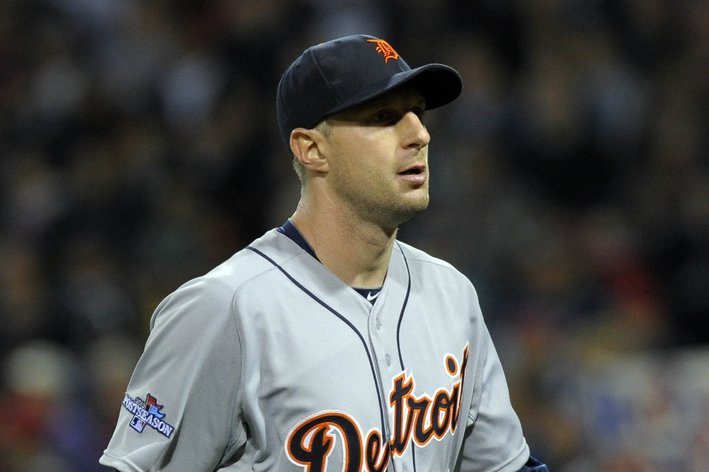 DETROIT — With Jim Leyland announcing his retirement on Monday morning that leaves the Detroit Tigers without a manager. As the Tigers look to find a captain to steer the team into a new path, they also have another problem to deal with. Work out a new contract for Max Scherzer or trade him. With the payroll the Tigers have it isn't a guarentee that they can afford Scherzer on a long term deal.
Scherzer is coming off the best season of his career. He went 21-3, with a 2.90 ERA. He is the leading candidate for AL Cy Young and he set a personal record with most innings pitched (214 1/3) and he also struck out 240 batters. He is entering the final year of his contract and will be a free agent after the 2014 season. Since the pitching market will be weak the Tigers will hear offers from other teams to peak any interest. Now this doesn't mean the Tigers are just giving him up they still want to work on a long term deal it just needs to work out for both sides.
Detroit already has three contracts that are worth $20 million annually. The Tigers can afford a fourth according to GM Dave Dombrowski it all depends if the Tigers want to take the chance on Scherzer which in my opinion would be a safe bet, but time will tell.