Once a Long-Shot, Now Danny DeKeyser is Living His Dream With the Red Wings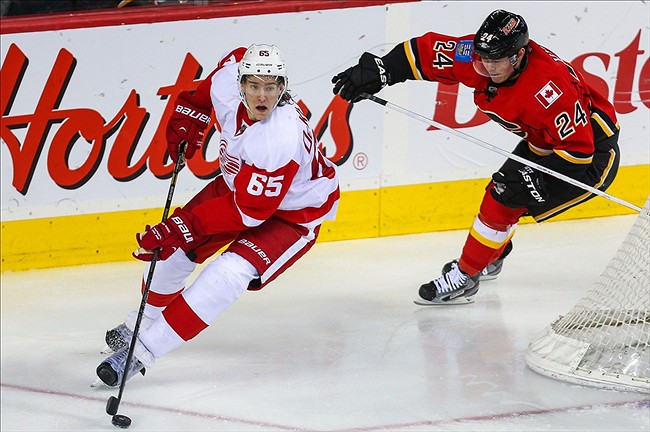 Just because you were signed as a free agent doesn't me you cannot have success in the NHL. Just ask Martin St. Louis, Brain Rafalski, and even Wayne Gretzky, who all have won Stanley Cups. Yes "The Great One" was not drafted he was on a "personal services" contract when he joined the Edmonton Oilers.
In Detroit there is talk about a new face that was signed as a free agent last year. Danny DeKeyer was signed by the Red Wings days after DeKeyser's season had just ended with the Western Michigan Broncos. DeKeyser is a strong skating player that plays extremely well in the defensive zone. He also is very smart with the puck and can make a very good first pass. DeKeyser had fielded many offers from other teams but decided to stay and play for his hometown team. DeKeyser grew up in Macomb, Michigan.
This offseason he gained much needed muscle to push himself close to 200 pounds and his hard work has been rewarded. DeKeyser was invited to the US Olympic camp this fall. Now DeKeyser is a long shot to make the team, but it is a learning experience that will help him in the future. There is no doubt in my mind we could see him in an olympic sweater come 2018.
DeKeyser might be the player the Red Wings are looking for to replace "Mr. Perfect" Nick Lidstrom. In no way am I saying he is the next Nick Lidstrom, we will never see one like him again, but he has the ability to be the number one defenseman in Detroit for a very long time.
DeKeyser was a two-time CCHA award winner as the leagues best defesneman in 2012 and 2013. He also made the CCHA First Team in 2013. Last year he played for the Red Wings in the playoff series against the Anaheim Ducks before breaking his hand. He healed up in time to join the Wings AHL affiliate, Grand Rapids Griffins, to lead them to the Calder Cup.
His biggest strength is his ability to transition from defense to offense by being able to make solid passes out of his own end. DeKeyser is an upcoming player that is flying under most people's radar, if he can get through the wear and tear of an 82 game season he will be one of Detroit's best defensive options.