Rajon Rondo Says His Right Leg Is "87 Percent"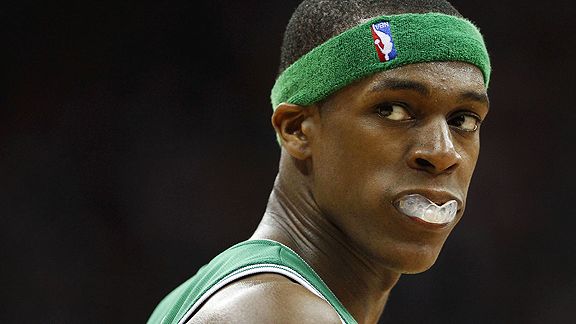 There's no need to rush Rondo back in a rebuilding year.
Rondo is officially the franchise player and Boston wants to make sure there's no lingering affects from his ACL injury in the future, so they're going to treat this carefully.
The all-star point guard intends to do the same.
"I'll know when it's right," he said. "Everybody is different, each injury is different… For me, when I come back, I won't come back unless I know I'm myself again."
Sounds similar to another all-star point guard we know, right?
Follow Mark Gunnels @RealMarkGunnels
Facebook.com/FullScaleSports
Twitter: @FullScaleSport