Monta Ellis and Dallas Mavericks; The Perfect Match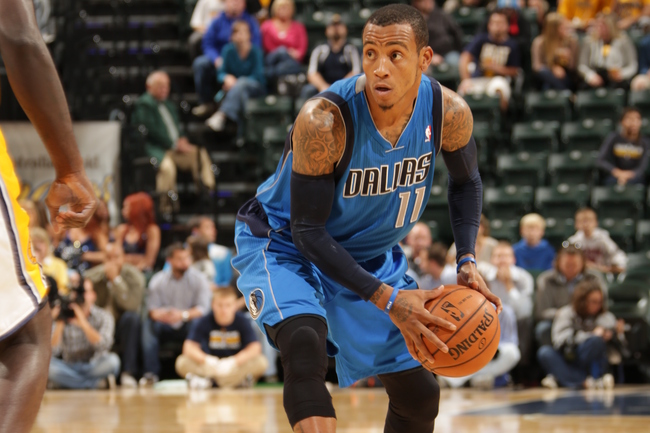 On Saturday the Dallas Mavericks will visit the Milwaukee Bucks, as Monta Ellis returns to the arena he called home for the last two seasons. It's been a journey for the former second round, 40th overall selection, and his 9-year career that included 6.5 years in Golden State, 1.5 in Milwaukee, and now, in 2013 his new home with the Dallas Mavericks.
While the Mavericks (3-3), have lost two straight games headed into the game against Milwaukee. Dallas is second in the league in scoring, but ranks second-to-last in defense, and is winless on the road.
During the six games, Ellis has shot 53.1% from the floor during the 3-1 start, but has fallen to 41.5% in the two consecutive losses since. Ellis is averaging 23.8 points, 4.3 assists, and 3.7 rebounds in his start with Dallas, which has given him full access to play his own style. His best statistical years came from the 2009-10 (25 ppg, 5 apg, 4rpg) and 2010-11 seasons (24 ppg, 5 apg, 3.5rpg)  but has yet to become an All-Star.
The 28-year old combo guard has been known as flashy, yet selfish, and was shipped out of Golden State to make room for young guard, Klay Thompson. When he was traded to Milwaukee, Ellis was paired with point guard Brandon Jennings, and the team failed to make the playoffs during their tenure.
Now that Ellis is sporting a Dallas Mavericks jersey, who have held on to Vince Carter and Shawn Marion's twilight, both parties have found a refresher.
Ellis is enjoying times in Dallas, memories of his prime days in Golden State come to mind when watching him at American Airlines Center. His ability to play both guard positions, also takes pressure off point guard Jose Calderon who was brought in to fill a much-needed hole. Even more so, rookie Shane Larkin who is recovering from a broken ankle could learn from Ellis' scoring ability, and Calderon's point guard ability, and mold into the prospect the team hopes for.
Mark Cuban wanted Dwight Howard and Deron Williams, but ended up with Monta Ellis and Jose Calderon, and despite a .500 record, that may have been the best case scenario for all parties involved.
It'll be interesting to see how Milwaukee welcomes back Ellis, but it'll be even more interesting to see if Ellis and the Mavericks can make the playoffs.
Follow Mike Pendleton on Twitter @MP2310
Facebook.com/FullScaleSports Twitter:@FullScaleSport
Photo credit: (Ron Hoskins/Getty Images)