Buc's RB Doug Martin Out For the Season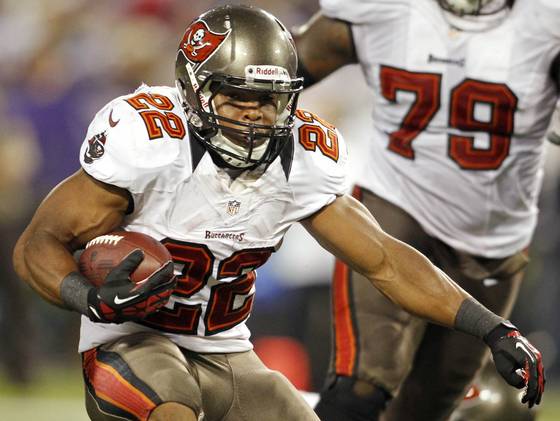 Tampa Bay, Fl- After injuring his shoulder 3 weeks ago and being ruled out for the past two games, the Buccaneers placed Martin on injured reserve ending his season. Martin will nurse his injury in the offseason and hopefully help out the woeful Bucs next year, The team is currently 0-8 and would rather not risk Martin re-injuring himself.
Backup Mike James has been impressive with standout Martin out of the lineup. James ran for 158 yards against Seattle's top defense last week and threw for a touchdown on a halfback pass. James has averaged 3 catches a game for the past 3 games as well and has helped out rookie quarterback Mike Glennon. Martin being out certainly does not help the team, but they are already out of the playoff race so the remaining games are just to see where they end up in the draft.
Martin only had one touchdown this year in 6 games and was only averaging 3.6 yards a carry for 456 yards. He was also nonexistent in the passing game as well with 12 catches. After an impressive rookie campaign the Bucs hope he can bounce back to form next year as the team rebuilds from this terrible season.
Follow Shane Wellman on Twitter: https://twitter.com/ASAPwell
facebook.com/FullScaleSports   Twitter: @FullScaleSport
Photo Cred: AP Photo