Pacers remain undefeated with 96-91 win over Nets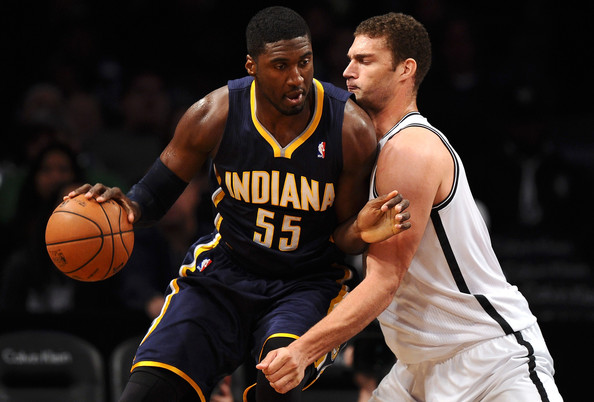 BROOKLYN- The Gold Swagger is working.
The Indiana Pacers remain undefeated, and start their season 7-0 for the first time in franchise history as they defeated the Brooklyn Nets 96-91. Lance Stephenson had said he wanted the team to start 10-0 but following the win, increased that number.
Stephenson on his wanting the Pacers to start 10-0. "I think I'm going to have to push it up to 15."

— Scott Agness (@ScottAgness) November 10, 2013
Also according to Agness, the last time a team started 7-0 is when the 2010-11 New Orleans Hornets led by current Pacer, David West, and they started 8-0. To add even more history, Paul George joins Clark Kellogg (1985-86) as the only Pacers player with more than 20 points in their first 7 games of a season.
David West hit clutch free throws at the end, while Roy Hibbert added 15 points and 11 rebounds in the win.
Brooklyn made a late run to bring the game close, but Joe Johnson missed a potential, game-tying, three-pointer and the Pacers held on.
The Nets are now 2-4 on the season, and suffered their first loss at home. Deron Williams led the way with 17 points and 10 assists for Brooklyn.
The Nets next game will be Wednesday against the Sacramento Kings, while the Pacers will look to remain undefeated Monday when they host the Memphis Grizzlies.
Follow Mike Pendleton on Twitter @MP2310
Facebook.com/FullScaleSports Twitter:@FullScaleSport
Photo credit: (Maddie Meyer/Getty Images)