Kobe likely a "few weeks" away from returning to game action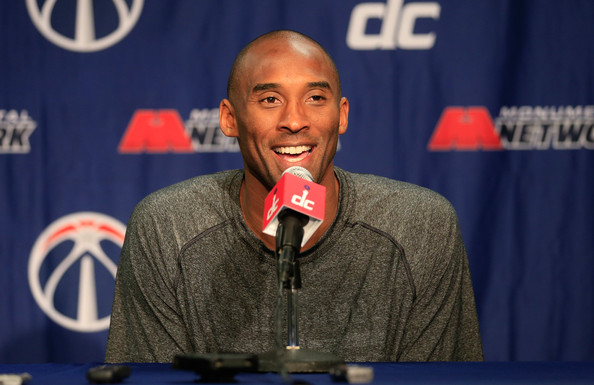 The world of Kobe Bryant is getting busier and busier. Just a couple weeks after returning to Lakers' practice since tearing his Achilles in April, Bryant has since signed a two-year extension, and now says he's likely a "few weeks" away from  returning to game action. Speaking to the media before the team's game against the Washington Wizards, Kobe also spoke about his new extension.
"It makes me want to run through a wall for them. It kind of just adds more fuel to the fire of being able to come out and kind of prove to everybody that [the Lakers] are right and everybody else is wrong." (ESPN.com)
The new extension for Bryant will keep him as the league's highest-paid player, and if he plays out his entire contract means he would have spent 20 years with the Lakers, breaking John Stockon's record of 19 years with one team.
The Lakers are currently on a three-game road trip in which head coach Mike D'Antoni doesn't expect Bryant to play in, and Bryant said he would need more practice time before returning to game action. The team returns home on December 1st to take on the Blazers, but a "few weeks" could mean the expected Christmas return for Bryant. The Lakers will host the Heat on Christmas Day.
Follow Mike Pendleton on Twitter @MP2310
Facebook.com/FullScaleSports Twitter:@FullScaleSport
Photo credit: (Rob Carr/Getty Images)