Report: Aaron Rodgers Could Be Shutdown For The Season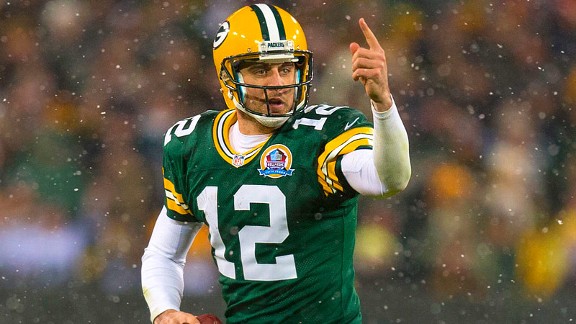 Ian Rapoport of NFL.com reported Sunday that Aaron Rodgers has been targeting a week 14 return against Atlanta all along, but he would be "lucky" to suit up for that game.
As a matter of fact, it appears likely that Rodgers may be done for the remainder of the season.
the Packers' superstar quarterback could be shut down for the rest of the season, a source with "direct knowledge" of Rodgers' collarbone injury told Rapoport.
No surprise here, but Rodgers is totally against shutting himself down:
"No," Rodgers said. 'It's not my personality. I don't want to do that."
The Packers playoff hopes are slowly dwindling after getting crushed by Detroit 40-10 on Thanksgiving, so its in the best interest for Green Bay and Aaron Rodgers long-term for him to shut it down.
Follow Mark Gunnels @MarkAGunnels
Facebook.com/FullScaleSports
Twitter: @FullScaleSport