Kobe won't return to Lakers on Friday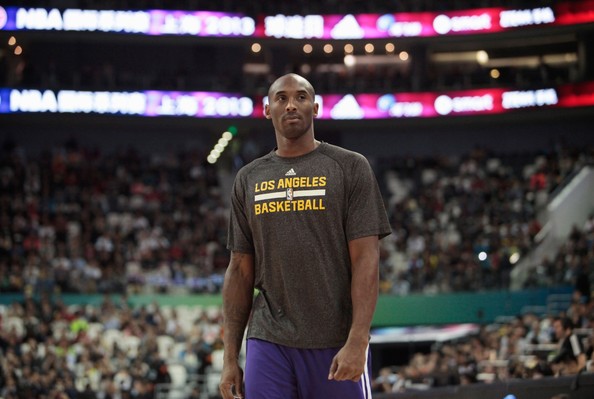 The return of the Black Mamba has been put on hold. Kobe Bryant has ruled himself out of Friday's game vs the Sacramento Kings. All of Laker Nation and Bryant fans are awaiting his return from a torn Achilles and while Friday may not happen, their home game on Sunday vs Toronto is a possibility.
"It feels pretty good. This is the second day now that I've been able to get out there and move around and play and play pretty well and it felt like I could do anything that I wanted to do out there on the floor, so, we progress to [Thursday]. On to tomorrow. Let's see if I can go three days straight and then have another hard workout on Friday and kind of measure it accordingly." (ESPN LA)
Bryant caused a media firestorm yesterday when there was video posted of him dunking off his right leg (his Achilles tear was in his left) but told reporters today, not to read into it too much.
"A strong layup," Bryant said with a smile. "I don't know if I can call it a dunk. It was a really strong layup." (ESPN LA)
As far as ESPN's 25th player ranking Bryant  won't please them with showing his dunking, and had some nice words for them.
"I've done it in practice, but to do it public would just confirm [ESPN's] 25th ranking of me, so I just refuse to jump off of my left leg in front of any media right now," Bryant said.
Follow Mike Pendleton on Twitter @MP2310
Facebook.com/FullScaleSports Twitter:@FullScaleSport
Photo credit: (Kevin Lee/Getty Images)