Tyrann Mathieu suffers ACL injury; MRI set for Monday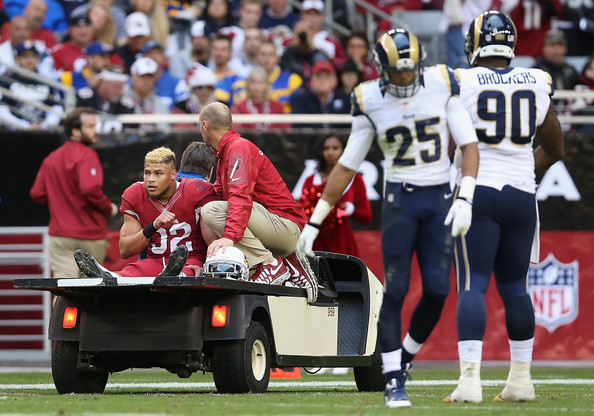 In what has been a tremendous turnaround from college to the NFL, the journey for Arizona Cardinals safety Tyrann Mathieu just took a huge blow. The rookie safety was injured in the third quarter against the St. Louis Rams on Sunday, and head coach Bruce Arians says it "appears to be"  a torn ACL.
"We'll wait and see (on the official diagnosis)," Arians said. "That's just the early prognosis of the exam that we have right now. He'll go through the MRI and all the rest of the tests. We'll just keep our fingers crossed."
Mathieu had registered 67 tackles, two interceptions, one sack, and one forced fumble on the season, and took over the starting role from Rashad Johnson, who will now regain his starting job.
I appreciate everyone prayers. We go through things in life to test our faith & strength..

— Tyrann Mathieu (@Mathieu_Era) December 9, 2013
Arians said that he felt Mathieu was a  "lock" for Defensive Rookie Of the Year, but the hopes of that may have just fallen extremely.
Here's video of the injury: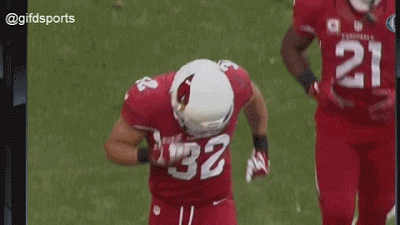 Follow Mike Pendleton on Twitter @MP2310
Facebook.com/FullScaleSports Twitter:@FullScaleSport
Photo credit: (Christian Petersen/Getty Images)