No. 17 Iowa State hosts No. 23 Iowa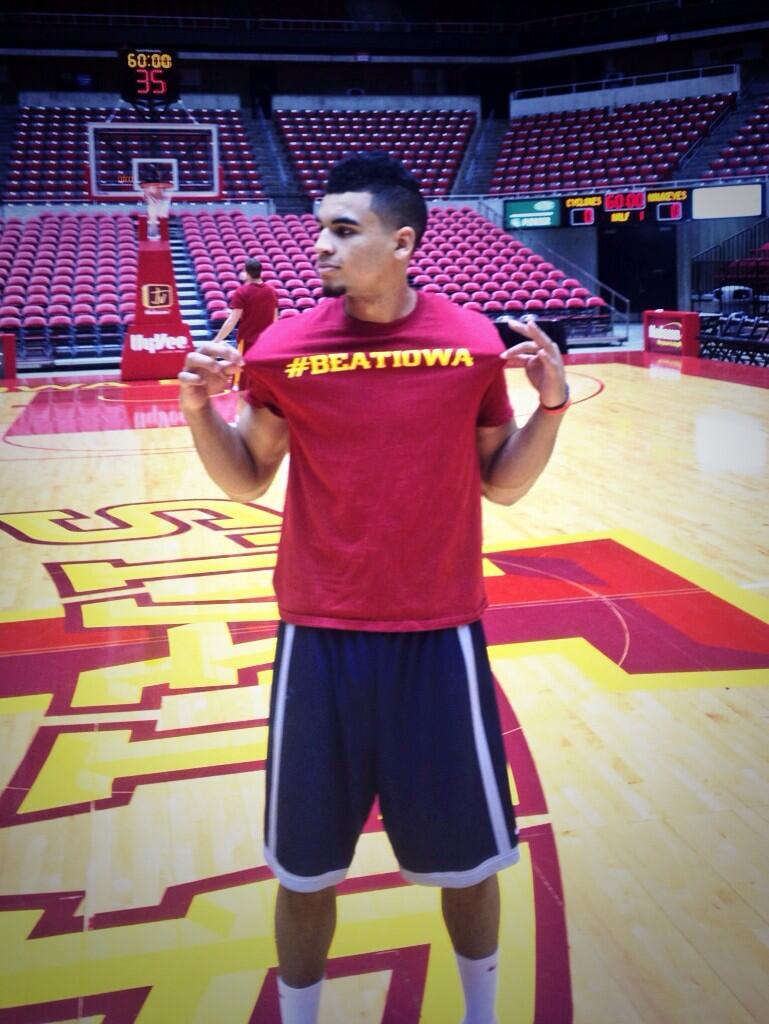 According to guard Nazareth Long of Iowa State, he and the rest of the Cyclones are ready to host the rivaled Hawkeyes in Ames tonight. Earlier this afternoon, Long tweeted a picture of himself sporting a shirt that read, "#BEATIOWA" across the chest. Iowa, currently ranked 23 on the AP top 25, will attempt to hand 17-ranked Iowa State their first loss of the season.
As a team, Iowa State averages almost 92 points-per-game, the top scoring team in the nation. The Cyclones are led by Melvin Ejim, a 6'6 forward who dominates the boards and steadily puts up 18 points-per-game. Ejim will have help from teammate, Dustin Hogue, who respectably averages a double-double.
While Iowa State is the nation's top scoring team, the depth of the Hawkeyes may help to contain Iowa State on offense. Iowa coach Fran McCaffery acknowledges the talent and uses a rotation that allows for 10 of his men to average at least 15 minutes each. Iowa uses a rotation that keeps the players fresh and ready to run the floor, therefore it shouldn't come as a surprise to anyone if Iowa State begins to tire later in the second half.
Watch no. 17 Iowa State host no.23 Iowa tonight at 8:30 pm CST on ESPNU
(Photo Credit: Twitter)
Follow me on Twitter @laurapeters24