VIDEO: Twins' Brian Dozier solves Rubik's Cube in under two minutes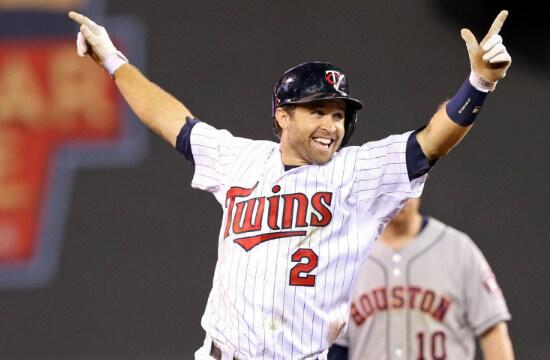 Like seriously, how do people get so good at these things? Minnesota Twins second baseman Brian Dozier has been stellar for the team this year, and instead of bragging about his play, he bragged about his ability to solve a Rubik's Cube. Dozier apparently told teammates he could do it in 90 seconds, so third baseman Trevor Plouffe and outfielder Josh Willingham brought out the video camera.
Could Dozier solve it in 90 seconds?
1 minute and 36 seconds to be exact, but hey, I won't be calling him out. Those things are as tough as it gets.
H/T Hardball Talk
Follow Mike Pendleton on Twitter @MP2310
Facebook.com/FullScaleSports Twitter:@FullScaleSport
Photo credit: (@JimSannes)