Mike Pettine says Josh Gordon doesn't go all-out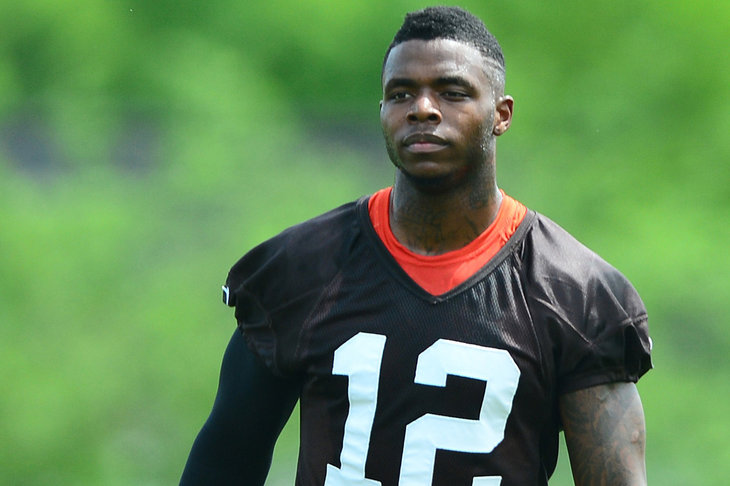 While a suspension still hangs over the head of Cleveland Browns wide receiver Josh Gordon, head coach Mike Pettine says there are other factors that frustrate him with Gordon as well. Pettine told 92.3 The Fan in Cleveland that Gordon doesn't always go all-out in terms of his effort.
Mary Kay Cabot of the Cleveland Plain Dealer pulled Pettine's quotes from his interview with The Fan:
Mike Pettine on Gordon's effort:
"It is something we've talked about and from what I understand he's made some improvement, but it is a work in progress. I'm a big believer in quality of reps versus quantity of reps. If I'm a player and I know that I'm going to be out there for 40 full-speed team snaps I may have a tendency to pace myself.

"There still needs to be improvement there but we're aware of it."
Pettine also included that Gordon's looming suspension is "frustrating".
"There's certainly a level of frustration because we've known the news for so long. It's just a holding pattern and I understand that the league has a process that they have to go through and there's other things that they're dealing with and we respect that. But at the same time it is difficult because it really will affect our preparation for the season."
Gordon is so talented that it's sad to not only see yet another suspension coming his way, but to also hear his head coach notice that he doesn't go all-0ut in practices. While he definitely put on a show in the second half of last season, the Browns would like to get that production for a full season, with no distractions, especially with Johnny Manziel at quarterback.
Follow Mike Pendleton on Twitter @MP2310
Facebook.com/FullScaleSports Twitter:@FullScaleSport
Photo credit: (Andrew Weber/USA Today Sports)