Photo: AJ Green and Calvin Johnson swap jerseys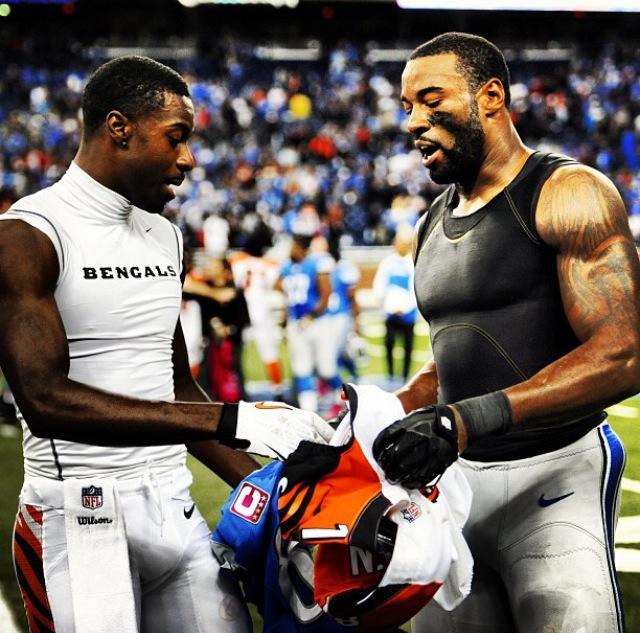 The Cincinnati Bengals defeated the Detroit Lions today in Detroit, and fans witnessed a showdown of two of the league's best receivers. Both AJ Green of the Bengals and Calvin Johnson of the Lions put on a show for those fans. In the loss, Calvin Johnson had 9 catches for 155 yards, and two touchdowns, including one that came on three defenders, and in the winning effort, AJ Green had 6 catches for 155 yards, and one touchdown. Green's touchdown was an early 82-yard touchdown in the first quarter.
After the game, the NFL's Instagram was able to snap this picture of the two Pro Bowl receivers, showing a huge sign of respect as they swapped jerseys.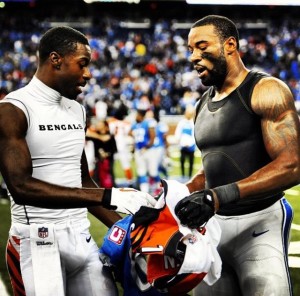 Talent recognizing talent.
Follow Mike Pendleton on Twitter @MP2310
Facebook.com/FullScaleSports Twitter:@FullScaleSport
Photo credit: Instagram.com/NFL