Young Guns: Colorado Avalanche C Matt Duchene Leads the Charge Forward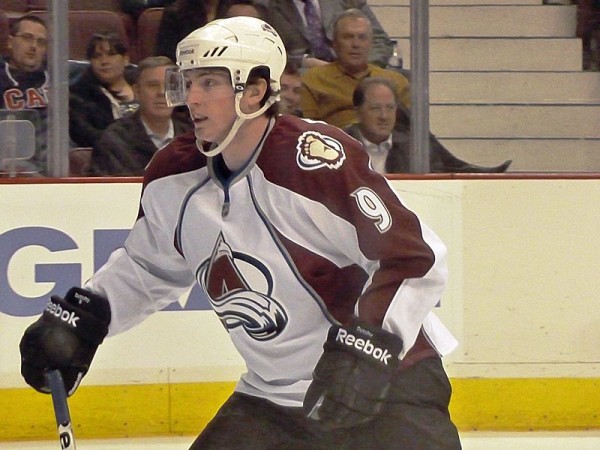 Don't look NHL fans but the Colorado Avalanche are off to a start that even the Sakic/Forsberg teams couldn't compete with, granted it's still early in the season but new HC Patrick Roy has this young team in the right direction at last.
One of those stars is C Matt Duchene, as Connor Flaska (@CFlaska94) mentioned in the Nugent-Hopkins feature, we are going to profile young players across the league we believe to have potential to be great in the NHL for years to come. Maybe get more people excited about hockey. Duchene happens to be one of my favorite players even at age 22.
I've previously written this about Duchene "He isn't quite on the level of Joe Sakic or Peter Forsberg quite yet but I know the organization thinks he can be. This guy is on the way to being a MEGA-STAR." I think I nailed right on the money, and that was after they defeated the then undefeated Chicago Blackhawks in April.
Hockey Future wrote this on Duchene when he was emerging in Brampton. "A complete player, along the lines of a Steve Yzerman.  Duchene has impressive speed and checking ability, and this year he showed that he has outstanding hands and can come through the clutch."
Let's backtrack here for a moment; Duchene was the 3rd selection of the 2009 NHL Draft after playing juniors for Brampton where he scored 79 points for the 08-09 season. He led an incredible playoff run also with 26 points (14G and 12A) in 21 games, incredible pace.
At eighteen years of age, he was thrown to the wolves. Not only did make it to play 81 games in the 09-10 season he scored 55 points (24G, 31G), he was named to the All-Rookie Team and that was just the beginning. In 10-11, he was named to his first All-Star team, and at 20 years of age that's quite a feat, it seemed as if he was living up to the expectations of being a franchise player.
In 2011-12 his season was cut to 58 games due to a knee injury suffered on December 30th, 2011. He only scored 28 points (14G, 14A) that season it was a setback but that was something to build on for the young AVs forward.
In the lockout shortened season a year ago, Duchene bounced back with 43 points over the 47 games he played. His best performance was against Chicago in a season to forget in Colorado, but for this season his team has hope, grit, and a lot of Patrick Roy. He's been on a hot streak thus far with nine points in nine games.
Amazing to think about at this juncture that the Avalanche are coming back to relevance again and Duchene is a key part, him Gabriel Landeskog and Ryan O'Reilly make a skilled trio offensively.
He told Yahoo! Sports how he truly feels about his team "Not to knock anybody or anything, but I don't feel like we've played the way that our team is built. I think we've played a little bit too stingy and slow, or tried to play that way, and it wasn't in our makeup, and it backfired, I think. I think we need to play a style like Chicago. We're built like a Chicago."
A strong comparison to compare them to Chicago but like Jonathan Toews, he's a multi-dimensional player who creates offense, can't ask for than that, his defense isn't at the level of Toews but not many are at the level of Toews.
Keep an eye on Duchene, the star of Colorado will continue to turn heads for hockey fans all over the world. He recently signed a five-year extension, starting in the 2014-15 season worth $30 million. Duchene will play out the two-year, $7 million contract he signed last summer, his salary cap hit for 2013-14 is $3.5 million.
Photo Courtesy from de.wikipedia.org (WikiMedia Commons)
@DaDonsVerdict, @FullScaleSport