Charlotte Bobcats Season Preview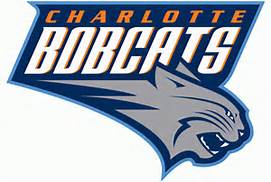 Outside of their lone playoff appearance, the Charlotte Bobcats have essentially been the laughing stock of the NBA throughout their relatively short history. They finished a 21-61 last season — making them the second-worst team in the NBA. However, the Bobcats did have a very good offseason, and may be a fringe contender for a playoff spot.
Sounds crazy, right? The Bobcats competing for a playoff spot sounds almost foreign - or you're waiting for the punch-line — but in all seriousness, the Bobcats can have one of their best seasons in a while.
The Bobcats made an almost unexpected free agency splash when they signed big man Al Jefferson to a three-year, $41M deal. Jefferson is regarded as one of the league's best offensive centers, and his low-post repertoire is among the best in the league. They also re-signed guard Gerald Henderson, a surprise because there were reports that the Bobcats and Henderson were willing (and ready) to part ways. The Bobcats did lose seven-footer Byron Mullens (now with the Clippers) and amnestied athletic, but underachieving forward Tyrus Thomas, but they did sign forward Anthony Tolliver to spread the floor (seemingly giving him the Mullens role off the bench), and draft Indiana big man Cody Zeller with the 4th overall pick. The Zeller-Jefferson frontcourt is definitely intriguing and fits nicely together offensively, but the defense could be another issue.
All in all, adding Jefferson, Zeller, and Tolliver - along with re-signing Henderson — to the nucleus of Kemba Walker, Michael Kidd-Gilchrist, Ramon Sessions, and Ben Gordon makes this team pretty solid.
OFFENSE:
The offense shouldn't be an issue for the Bobcats this year. They won't be elite, but they'll be pretty solid. The Kemba Walker-Al Jefferson duo should be a good one, as both players averaged a little over 17 points per game last season for their respective teams. Al Jefferson should obviously be the focal point of the offense, and he has the skills to do so. Jefferson has averaged over 20 points per game on two different occasions, and him averaging between 17-20 points per game this season is very realistic. Kemba Walker, a talented shot creator and slasher, drastically improved him jump-shot from his rookie season to last season. If he comes into this season with an even better perimeter shot, the Bobcats are really going to be difficult to guard. Al Jefferson isn't Wilt Chamberlain, but he will command some double teams on the low block. Not only will that open up Kemba Walker to operate from the triple-threat position, that'll free up driving opportunities for Cody Zeller, slashing opportunities for Michael Kidd-Gilchrist and Gerald Henderson (who has also improved his shot), and, when he's in, will give veteran guard Ben Gordon more room to work with on the perimeter. Ramon Sessions very quietly put up 14.4 points per game and 3.8 assists per game off the bench last season for Charlotte.  In all honesty, the Bobcats can realistically get between 36-41 points per game from the Al Jefferson-Kemba Walker duo, and have five other players (Henderson, Kidd-Gilchrist, Zeller, Sessions, Gordon) average at least 11 points per game.
The issues I have with Charlotte's offense is a lack of shooting, and a lack of low-post depth. Ben Gordon was highlighted in the last paragraph, and he's a great shooter when he's on his game. However, who's a consistent threat besides him? Kemba Walker's mid-range game is very good, but he's not a consistent three-point shooter at all, and to a lesser degree, the same could be said about Gerald Henderson and Ramon Sessions. Although he didn't have a major role last season, forward Reggie Williams, a solid shooter, is now in Houston. Jeff Taylor, who has had a solid preseason, can just about do anything except shoot the three-ball.
As for the lack of post depth, it's pretty simple. If Al Jefferson comes out of the game, the Bobcats don't have anyone else to command significant attention down low. Zeller is a talented offensive player, and has solid range, but he isn't bulky enough to put his back to the basket yet. Opposing teams can essentially play the Bobcats straight-up when Jefferson leaves, so that may force Kemba Walker to play even more minutes and rely on the drive-and-kick game to open things up.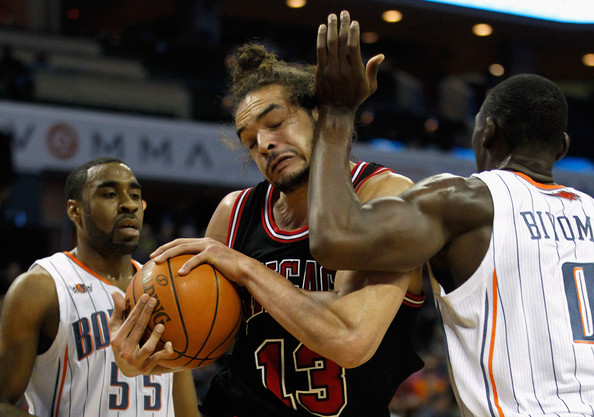 DEFENSE:
The defense for Charlotte has potential, but it's worrisome. Kemba Walker, Gerald Henderson, and Michael Kidd-Gilchrist are all good defenders in their own right, and Jeff Taylor and Ramon Sessions are solid as well. The problem is that there's no real low-post presence. As talented as Al Jefferson is, he's a porous pick-and-roll defender, and an average low-post defender at best. Jefferson does block shots at a solid level, but he'll have to dedicate himself to becoming a better defender. Otherwise, the Bobcats averaging 101 points per game won't mean anything if they're giving up 104. The low-post problem, at least defensively, was originally expected to be (somewhat) offset by veteran big man Brendan Haywood, who is a wonderful paint presence. However, Haywood is out at least three months following foot surgery, so the onus is now on Bismack Biyombo to fill the void. Biyombo is raw, but he's a great off-ball shot-blocker. However, his rotations and awareness are horrible, and he doesn't have the size to bang against guys like Roy Hibbert, Joakim Noah, Brook Lopez, Greg Monroe, Al Horford, or even Andrew Bynum if he gets healthy. If Biyombo can make that leap and become a solid low-post defender and block some shots off the bench, the Bobcats might not be too bad off.
BEST CASE SCENARIO: 41-41, 8th seed, lose to Miami in the first round
There would have to be a good bit of luck involved for this to happen. Not only would the Bobcats have to essentially max-out their potential on offense and defense, they'd have to hope that two of these three teams will underachieve and miss the playoffs (Pistons, Cavs, Wizards), hope that Toronto doesn't overachieve, and that they can get the tie-breaker over the Hawks. Those are a lot of external factors, but they aren't completely crazy. The Pistons' offense has some question marks. Nobody can really trust the health of Kyrie Irving or Andrew Bynum too much. Emeka Okafor being out indefinitely is already a big blow, so another injury to John Wall or Nene (both have injury history) could knock out the Wizards. The Raptors have the pieces, but they may not make that next step, and there's always the possibility that they start off slow and they decide to trade away Rudy Gay to make a play at next year's draft. The Hawks and Bucks are flying completely under the radar, but then again, they're under the radar for a reason. The Kemba Walker-Al Jefferson duo can be good enough to push this team to another level, and any level is better than where they've been, but they'll need some help to reach the playoffs.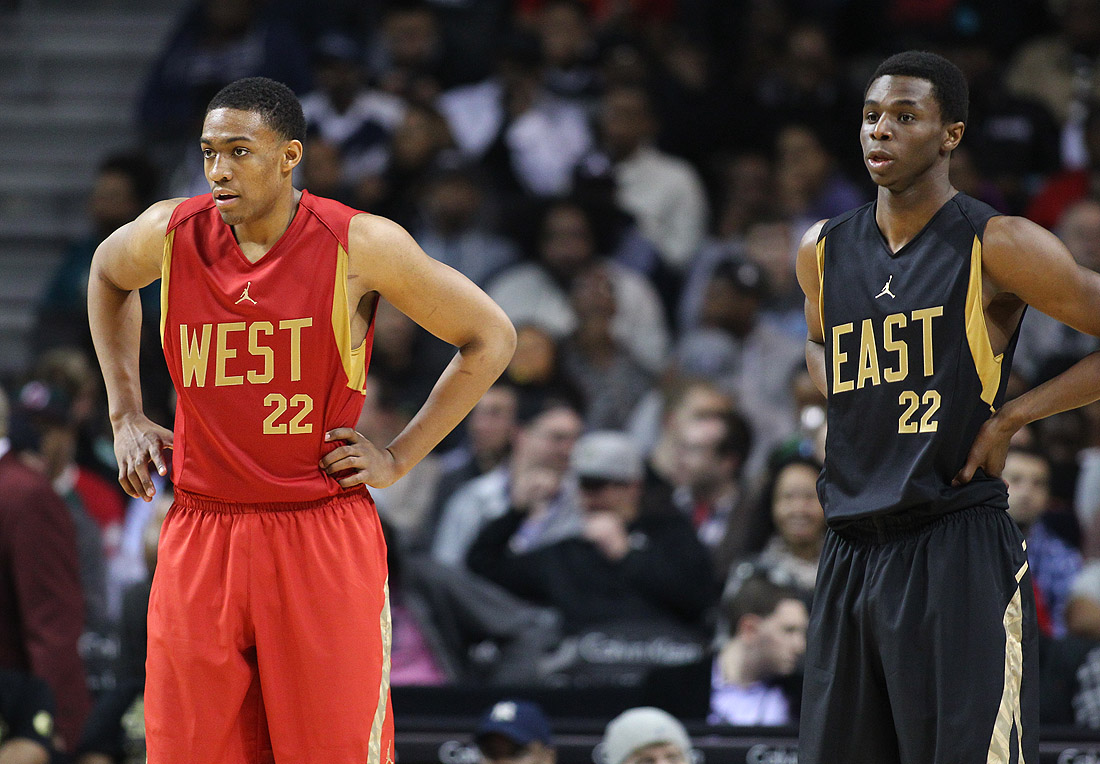 WORST CASE SCENARIO: 27-55, miss the playoffs
In the worst case scenario, the Bobcats defense is so horrible, that nothing they do offensively will really matter. Kemba Walker and Al Jefferson may still put up good numbers, but the inability to get stops will override that. There's also the possibility that the lack of perimeter shooting makes life more difficult for Al Jefferson despite his numbers. Ben Gordon could end up getting traded. Michael Kidd-Gilchrist could have another underwhelming season, which, if the Bobcats are bad enough early on, may lead them to move him in hopes of replacing him with Andrew Wiggins or Jabari Parker.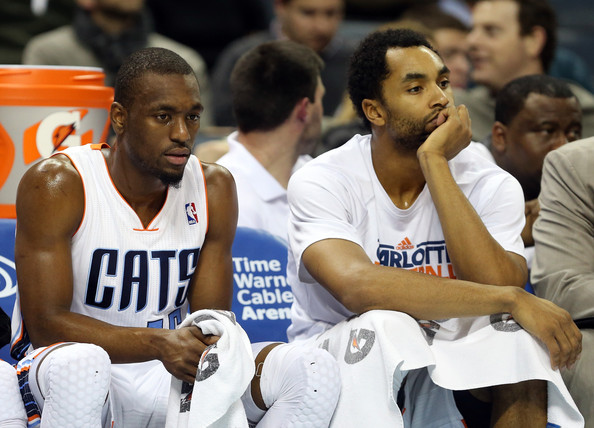 MY PREDICTION: 35-47, miss the playoffs
As much as it'd be nice to finally see the Bobcats in the playoffs, and it shouldn't be a surprise if they can sneak in (to later get dismantled by Miami), the Bobcats will miss out again. With that being said, don't be surprised if the Bobcats play the spoiler role this year. They'll be flirting around the 9-11 spot this year, and they could end the playoff hopes of teams looking to get in late in the season, or beat a team like the Nets or Knicks late in the year to knock them down a seed, and into a less favorable matchup. The Bobcats will probably have six or seven players average at least 11 points per game, but the defense and lack of shooting isn't good enough yet to legitimately put in the playoff hunt, but don't be surprise
Staff Writer
Follow me on Twitter — @ESPN_Nekias