Aquille Carr selected by the Delaware 87ers in the D-League draft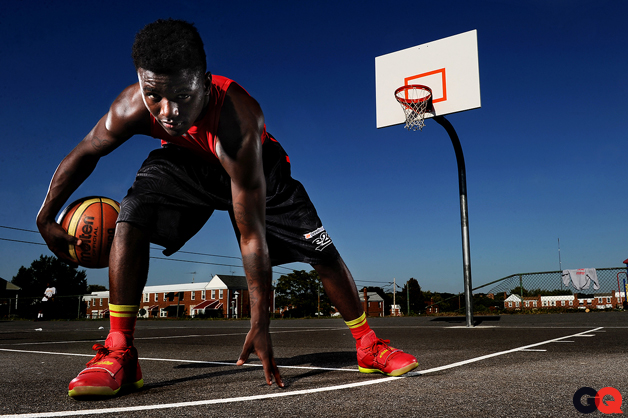 The Delaware 87ers picked Aquille Carr in the third round of this past Fridays NBA D-League draft.
The high school star's journey to the NBA has not been the most straightforward. Carr who was already committed to Seton Hall, changed back and forth to different high schools in his senior year. Eventually he announced on Twitter that he would play overseas instead of playing at Seton Hall. This summer, Carr played on a Legends Tour in China with Tracy McGrady and Gary Payton. Carr was offered a contract from the Qingdao Double Star of the Chinese Basketball Association, but never signed with the team, opting to stay with his daughter in the United States of America. Instead of playing at Seton Hall or another college squad, the twenty-year old decided to play in the NBA D-League. Carr talked to the Washington Post in March about his road to the NBA.
"Basically, grinding and just working hard, doing what I want to do, taking responsibility and putting what really matters in my own hands now because I'm growing up," "Plus, if I want to be a professional, I've got to do the things that come with it and that's hard work.
"Now, I can just go in the gym and work out on my regular stuff," Carr continued. "But now, I've got to work on my weaknesses and attack that. [I'm working on things like] running a team and really being a leader more and stop taking all the contact. I got to ease up on going to the rim a little bit (laughs)."
Carr is considered  one of the most exciting high school players of all time, and has dazzled fans with sweet ankle breakers and dunks. Carr averaged 28.4 points at Princeton Day in his senior season.
Carr has been compared to Nate Robinson because of his build and size. Robinson and Carr can also be compared because of their ridiculous moves and tricks they exploit on the court. "It's a great comparison because our sizes are similar," Carr said. "He's a little stronger, but that comes from working hard."
Carr's road to the NBA will not be easy. He will have to prove to the league that he can be effective against superior talent. The jump from High School to the D-League will be hard, but Carr definitely has what it takes to shine.
Follow Harrison Malkin on Twitter: @HarrisonSports1
Facebook.com/FullScaleSports Twitter: @FullScaleSport
Photo Credit: Patrick Smith/GQ