Jonathan Stewart suffers torn MCL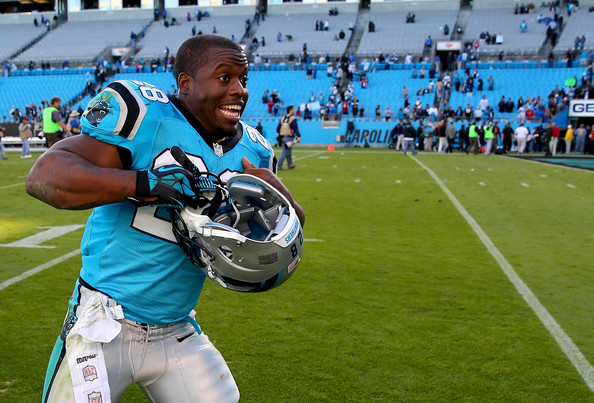 The Carolina Panthers lost more than a game to the New Orleans Saints on Sunday night. A source told ESPN's Adam Schefter that running back Jonathan Stewart suffered a torn MCL, which an MRI confirmed on Monday. Stewart is expected to miss at least one game, and was ruled of the Panthers' upcoming game against the New York Jets.
After missing the first eight weeks of the season due to ankle surgery, Stewart returned to the team and had 140 rushing yards on the season. The Panthers have been using a running back trio of Stewart, DeAngelo Williams, and Mike Tolbert to establish their ground and pound attack, but head coach Ron Rivera says he sees most of the workload going back to Williams.
Stewart's injury came on a hit to the knee by Keenan Lewis, and Rivera now questions if this is will become the trend of knee injuries.
"If you go back and look at our situation, we've had a number of MCLs and ACLs, My big wonder is that a trend in the league now? Is the concern about the hits to the head such a big thing that the targets are being lowered?" (ESPN.com)

It's just unfortunate. And hopefully, there is a solution out there and hopefully during the offseason the league will get a chance to look at that and see if they can rectify that." (ESPN.com)
For now, the hit will cost the Panthers one of their key running backs, who has continued to have setbacks in his young career. The Panthers had their franchise record eight-game win streak broke with their loss on Sunday, but still remain the fifth seed in the NFC.
Follow Mike Pendleton on Twitter @MP2310
Facebook.com/FullScaleSports Twitter:@FullScaleSport
Photo credit: (Streeter Lecka/Getty Images)