Listen: Exclusive Interview with Chicago Bears' Corey Wootton; Briggs Defensive MVP?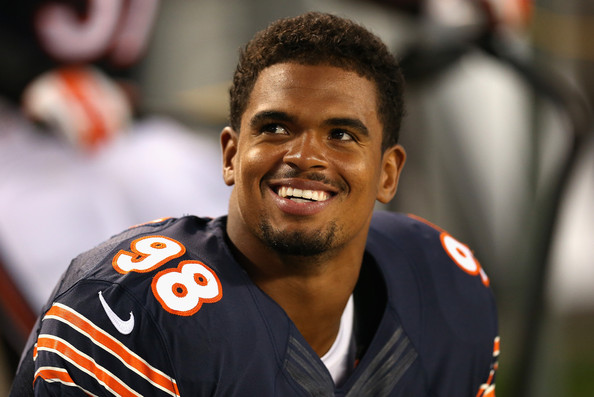 As the Chicago Bears sit at 4-2 through six weeks of the NFL season, there have still been many questions about their production. Struck by the injury bug, especially on the defensive side of the ball, the Bears led by defensive coordinator Mel Tucker, have had to adjust on the fly. In this exclusive interview with Bears defensive end Corey Wootton, who has also had to play defensive tackle, much of the struggles were discussed.
Listen and download the exclusive interview with Bears DE Corey Wootton here.
Among topics discussed in the interview:
Lance Briggs potential Defensive Player Of the Year
Corey Wootton's grading of the Bears defense
How the team has adjusted to injuries
What is Mel Tucker's preaching motto
What the team is seeing that fans/media aren't seeing.
The growth of his alma mater Northwestern Wildcats under coach Pat Fitzgerald
Follow Mike Pendleton on Twitter @MP2310
Facebook.com/FullScaleSports Twitter:@FullScaleSport
Photo credit: (Jonathan Daniel/Getty Images)