LaQuinton Ross must Step Up For Buckeyes to be Successful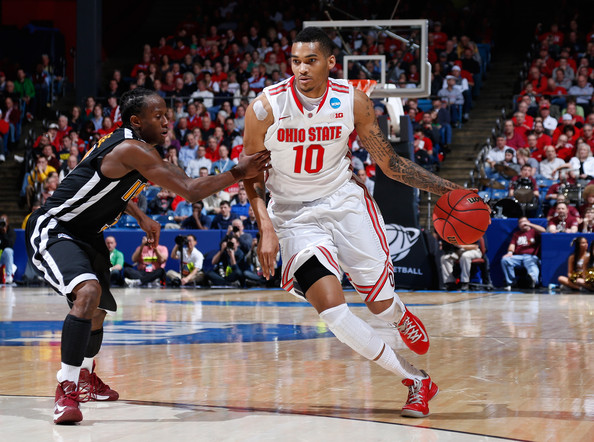 It's really pretty simple. If the Ohio State Buckeyes want to win a Big 10 championship, then their talented junior LaQuinton Ross must step up and be a consistent scorer.
With the loss of Deshaun Thomas and his nearly 20 points a game, the pressure now rises on Ross to score and score often for the Buckeyes.
The biggest question is, will he? Coming out of Life Center Academy in Burlington New Jersey, Ross was as highly touted as any player in America. But due to academics, he was ineligible to play until the second semester of his freshman year. By the time he was eligible, he was so far behind his teammates that he only played in mop up duty.
His sophomore year started a lot like his freshman year because of lackluster defensive efforts and taking bad shots on the offensive side of the floor. But for whatever reason, by the time the Big 10 tournament came around, the light came on and Ross just kept drilling big shot after big shot all the way through the NCAA tournament.
But now he will be the go to guy with a talented team around him, but a team that is a defensive oriented team. With that type of team focus, the general assumption is Ross will continue his offensive output during the 2013-14 season and I also get the feeling he will too.
Sometimes it just takes talented young players time for everything to click like it did in high school whether it's on the offensive side or the defensive side.
Ross' skill set of being able to drive to the basket with authority but also spot up with a lethal perimeter shot is something that is hard to find at any level of basketball, let alone college basketball.
So Buckeyes fans, I think it's safe to say you have another big time scorer on your hands that should lead you deep into March this upcoming season.
Follow Del Yates on Twitter @Hollywood_Yates
Facebook.com/FullScaleSports Twitter:@FullScaleSport
Photo credit: (Joe Robbins/Getty Images)