Beverley Out Day-to-Day, Lin Back in Lineup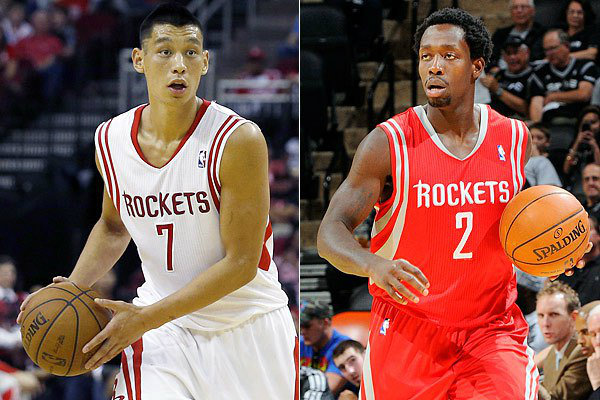 Houston Rockets PG Patrick Beverley is out 10-14 days with a rib injury he got in Wednesday's season opener, putting Rockets PG Jeremy Lin back in starting lineup. Lin will start Friday night against the visiting Dallas Mavericks.
"I'm taking precautions to make sure I'm 100 percent all right," Beverley said Friday, according to the Chronicle. "If this was the playoffs, I would play tonight for sure. I'm going to go crazy over here sitting like I'm a coach with a suit on, but I can root my team on and look at the game differently, maybe see some things that I don't see while I'm out there and try to add to my game when I get back."
Beverley injured his ribs in the second quarter of a 96-83 win over the Charlotte Bobcats and didn't return. Lin was also hurt and required stitches to his chin but returned to the game. Beverley finished with five points. Lin had 16.
"I'll still be the same player," Lin said of his return to the starting lineup, according to the Chronicle. "Obviously, we need Pat, and we need Pat to play at a high level for us to be where we want to be. He has to get healthy. Other guys have minor injuries too. Everybody needs to get healthy."
Rockets guard James Harden was dealing with a sore wrist and back but said he would be OK to play Friday. "I got treatment [Thursday] and this morning," Harden said, according to the Houston newspaper. "I feel good. It loosened up a lot. So hopefully I'll be ready to play tonight. I got some shots up at shootaround and feel pretty good."