Wiggins to the NBA in 2014-15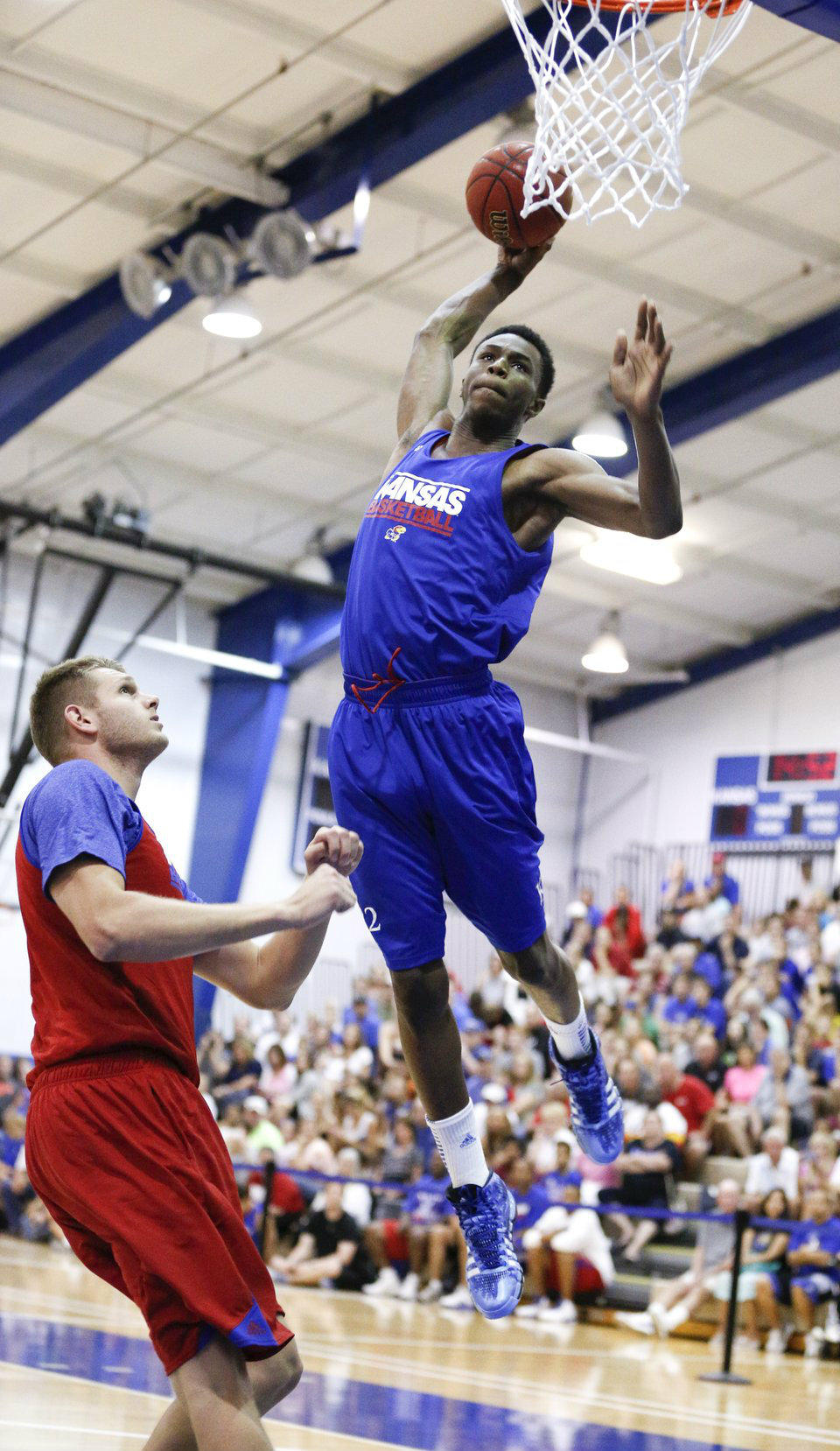 Kansas freshman Andrew Wiggins admits that this season will likely be his last in college. In an interview for ESPN The Magazine's college basketball preview issue, Wiggins was asked what he's enjoyed most since he arrived at Kansas. "I would say just being able to enjoy my last year of school," Wiggins said.
The 6-foot-8 wing is widely considered a lock to be the top pick in the 2014 draft if he declares. He was asked his goals for this season. "Win another championship, a national championship," he said. "Follow in Anthony Bennett's footsteps of going No. 1."
The past four No. 1 picks (Bennett, Anthony Davis, Kyrie Irving and John Wall) played only one year in college. Blake Griffin, the top pick in 2009, played two years, and Derrick Rose (2008) was one-and-done at Memphis. So No. 1 is the plan, Wiggins was asked. "Yeah, if that's possible if I can, yeah," he said.
Meanwhile, Oklahoma State sophomore guard Marcus Smart, projected as a top-three pick, said Wiggins first has to prove he's the best in the Big 12. "A lot of people are saying he's the best player now in college basketball," Smart said of Wiggins during the Big 12′s media day. "All I'm saying is how can you be the best player in something you haven't even played yet?"