VIDEO: Kyrie Irving's game winning layup vs Sixers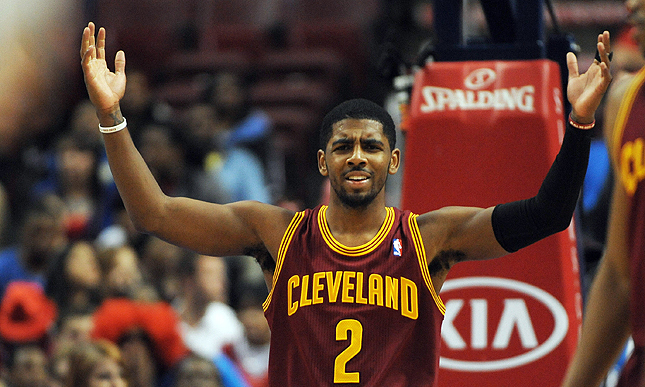 It's buzzer-beating day in the NBA. Shortly after Jeff Green and the Celtics defeated the Miami Heat, Kyrie Irving delivered this layup to give the Cavaliers a double-overtime win over the Philadelphia 76ers.
In double OT, Kyrie hit this layup with .6 seconds left, and Michael Carter-Williams threw away the inbound pass to seal the game for Cleveland.

Sources have yet to confirm if it was Uncle Drew or Kyrie Irving who made this layup.
The Cavaliers are now 3-4 on the season, while the Sixers are 4-3.
Follow Mike Pendleton on Twitter @MP2310
Facebook.com/FullScaleSports Twitter:@FullScaleSport
Photo credit: (CSNChicago.com)