Princeton runs Three QB formation (VIDEO)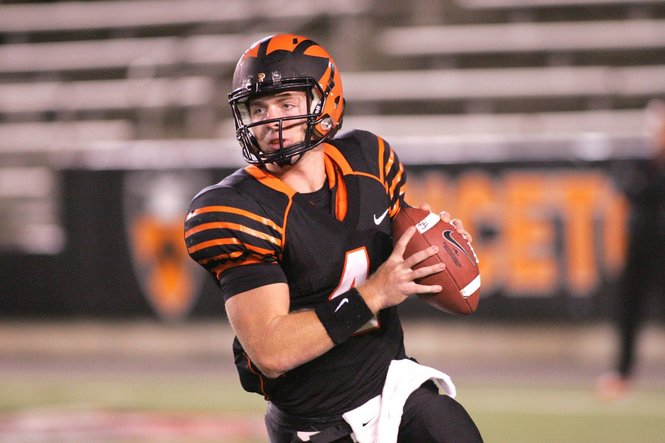 The Princeton Tigers football team has compiled a 7-1 record (5-0 in Ivy League) and it could be thanks to a new innovative formation.
The Tigers put three quarterbacks on the field at one time in a game against Cornell: Quinn Epperly, Nolan Bicek and Connor Michelsen. More importantly, the formation actually succeeded. Epperly, the #1 quarterback, threw for three touchdown passes and ran for three more in the Tigers win on Nov. 2, 53-20.
See it for youself:


Princeton will have the chance to run the formation again as they face off against Yale University this Saturday.