Adrian Peterson Looks To Be In The Clear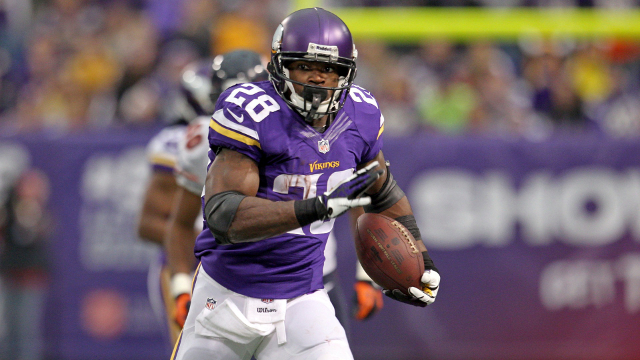 EDEN PRAIRIE, Minn- When Adrian Peterson went down in pain in a game against the Baltimore Ravens Sunday, all NFL fans alike could only watch in horror. The man who has fought through knee injuries and the death of a son could not possibly be out from a major injury again right? Well doctors in Minnesota had good news for Peterson and he does not appear to have a Lisfranc injury which would end his season and there are no tears as well. With Toby Gerhart playing well in his place and getting hurt himself Vikings fans breathed a sigh of relief when Peterson was deemed OK.
But Peterson is not completely fine just yet he is still in some pain and in a walking boot but according to the team and his Twitter he is still in great spirits. The Vikings may keep him out due to the possibility of re-injury and no playoff hopes. Either way Peterson clearly has the drive to succeed and if Minnesota gets a quarterback next year watch out for the Vikings.
Follow Shane Wellman on Twitter:  @ASAPwell
facebook.com/FullScaleSports   Twitter: @FullScaleSport
Photo Cred: USA TODAY Sports