Van Persie's Man United future in doubt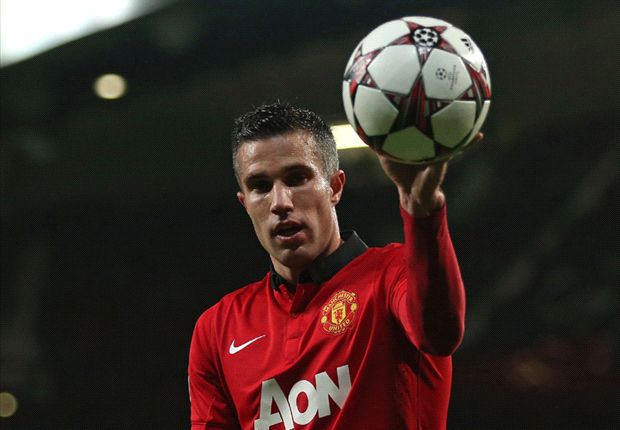 Robin van Persie is considering his Manchester United future as he harbours growing doubts over the David Moyes regime.
The Dutch striker has told friends that he is increasingly unhappy with the training and tactical methods employed by Moyes, which he believes have contributed to his worst run of injuries in three years.
Van Persie was ruled out for a month on Friday with a thigh strain sustained taking the corner that led to United's winner against Shakhtar Donetsk on Tuesday night and will not play again until the New Year.
The latest injury to Van Persie came in his second match back in the team following a month on the sidelines with toe and groin injuries. It is the Dutchman's third setback in what is becoming a frustrating second season at Old Trafford, as he also missed the Manchester derby and Capital One Cup clash with Liverpool in September.
Goal.com revealed in October than Van Persie is "disgruntled" at the greater emphasis on running and endurance in sessions under Moyes compared to the Sir Alex Ferguson regime.
It is understood that Van Persie believes he has been overtrained this season, which has made him more susceptible to injury. The player has also expressed his frustration that Rene Meulensteen, the former United first-team coach and his fellow Dutchman who is now the Fulham manager, was not retained by Moyes this summer when he succeeded Ferguson.
Van Persie's absence from the Manchester derby ended a remarkable run of 90 consecutive Premier League appearances at both Arsenal and United for the once injury-plagued striker, which stretched back to March 2011.
The 30-year-old, whose United contract runs until the summer of 2016, has still scored 10 goals, from 16 appearances, for United this season and Moyes spoke on Friday of his disappointment at not being able to pair him more with Wayne Rooney.
"It is unfortunate because I think if you look at our record with Wayne Rooney and Robin in the team it is actually very good and we have not had them for quite a period recently," observed the United manager.
Sources have said that the outspoken Dutchman has exchanged heated words with Moyes and his staff on a number of occasions at the club's Carrington headquarters this season.
Van Persie is understood to hold strong views on match preparation and rehabilitation, believing heavy-duty sessions do not suit his explosive style of play, body shape and the advanced stage of his career.
In contrast, Rooney has spoken of how Moyes' methods have reaped their rewards in terms of his own personal fitness. "The training is different, there's a different style, a different way of thinking about how he wants us to play," said Rooney.
"Honestly, the training has been so hard. We've done a lot more running. Long running, quicker running, sharper running. I feel that's really benefited me. I feel as fit as I ever have done."