Report: V. Stiviano assaulted in New York City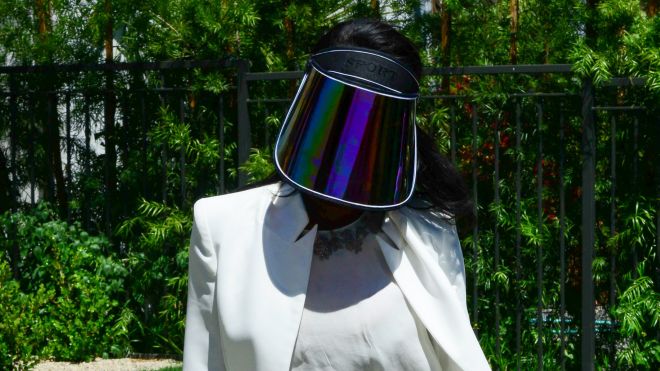 V. Stiviano, who made all the headlines with the Donald Sterling controversy, has just found herself "banged up". According to a report from ABC News, Stiviano was assaulted by two men outside of a New York City hotel. First reported by RadarOnline.com and confirmed by the ABC News report, Stiviano was examined by a doctor who said she was "banged up" but okay.
According to ABC News:
The situation happened at about 7 p.m. outside the Gansevoort Hotel in Manhattan, said Mac Nehoray, Stiviano's lawyer.
Stiviano has not filed a police report as of yet, but her lawyer described, in detail how the assault went down.
Around 7pm, as Stiviano was leaving the Gansevoort Hotel in Manhattan's Meatpacking District, "two white men descended on her," attorney Mac Nehoray said.

"They were about 5'7 and they knew exactly who she was. They began to hit her and called her the N word.

"Other disgusting slurs were made against her. She was able to run away and several onlookers then began attempting to apprehend the two men."
This will be updated as more information becomes available.
Follow Mike Pendleton on Twitter @MP2310
Facebook.com/FullScaleSports Twitter:@FullScaleSport
Photo credit: (Bauer/Griffin)