Report: NCAA investigating Hawaii and head coach Gib Arnold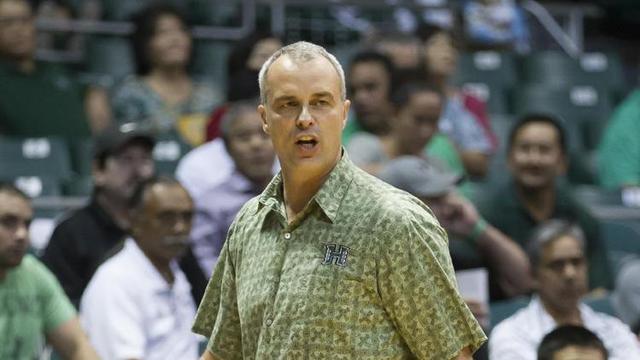 According to the Honolulu Star-Advertiser  the NCAA plans to interview Hawaii basketball coach Gib Arnold and his two remaining assistants, Brandyn Akana and Benjy Taylor.
A report from the Associated Press states that the NCAA has been investigating Hawaii since a self-report in January, interviewing people involved with the school since March.
The NCAA has been investigating Hawaii basketball after the school self-reported a form was altered that was used to admit an athlete in January. The school suspended Akana for 30 days, forcing him to miss 12 of the team's last 14 games.
Hawaii Athletic Director Ben Jay told the AP that "they [NCAA] are doing some final interviews. That's my understanding". Jay also included that he would not be meeting with the NCAA. Hawaii's university president David Lassner also said that he has been briefed on the investigation.
In an interesting twist, two of Arnold's assistants from last year decided to up and leave the program, and take coaching jobs at junior colleges during this off-season.
Follow Mike Pendleton on Twitter @MP2310
Facebook.com/FullScaleSports Twitter:@FullScaleSport
Photo credit: (KHON2.com)