Report: Ticket prices plummet for Game 4 of Stanley Cup Finals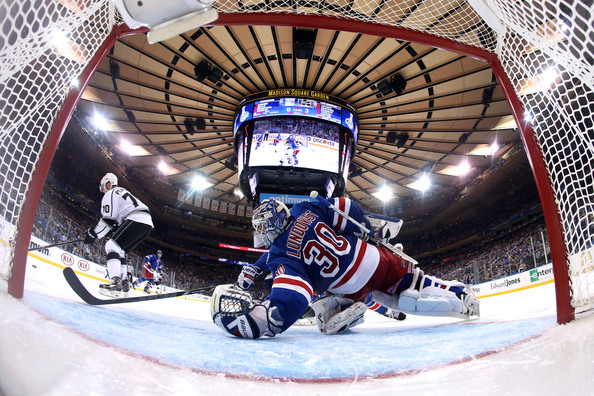 With the New York Rangers down 0-3 to the Los Angeles Kings and staring a Stanley Cup Finals sweep in the face, fans are deciding they don't want to attend. According to the ticket selling website, SeatGeek, ticket prices for Wednesday night's Game 4 matchup of the Rangers-Kings has seen nearly a 40% decrease.
The average price on the secondary market so far today is $904, down 40% from an average of $1,525 just yesterday and down 53% from an average of $1,937 per ticket this time last week (prior to the start of the series). The get-in price is now at $432 for Game 4, which is below face value for the 400-level seats at MSG ($484.45, fees included, is the lowest face value for the Stanley Cup Finals games at the Garden). This time yesterday, the get-in price for Game 4 was more than double what it is now at $919 per ticket, and it was at $1,089 a week ago.

To put these Game 4 numbers in further context, tickets for Game 3 last night went for an average of $1,558 on the secondary market after all was said and done. That made it the most expensive Stanley Cup Finals game since Game 7 of Canucks-Bruins in Vancouver in 2011, which drew an average ticket price of $1,928.
Some tickets are now even down below face value, which means that Rangers fans certainly aren't thrilled about the possibility of witnessing a sweep. This isn't to say that these tickets are "cheap" because it is the Stanley Cup Finals and it is New York City, but a 40% decrease, and 53% decrease from a week ago, is certainly a bad fall.
Follow Mike Pendleton on Twitter @MP2310
Facebook.com/FullScaleSports Twitter:@FullScaleSport
Photo credit: (Bruce Bennett/Getty Images)